The Washington Leadership Conference (WLC) turned 50 years old last year. Formerly known as The Washington Conference, for half a century it has been an integral part of carrying out the National FFA Organization's mission. Focused on leadership, citi­zenship, service and action, the conference allows FFA members to practice personal growth, witness advocacy in action, and get exposed to new experiences.
Each year in June and July, FFA members participate in the weeklong training and experiential learning that WLC offers in our nation's capital. The conference is the final part of the National FFA
Chapter Leadership Continuum, which involves three leadership development conferences. The WLC curriculum is based on four tenets — ME, WE, DO and SERVE — that are reinforced with a
patriotic visit to Arlington National Cemetery, a night tour of D.C.'s most popular monuments, and an emotional journey at the United States Holocaust Memorial Museum, and more. By the week's end, FFA members are armed with not only new knowledge and experiences but also with a Living to Serve plan that they can carry back home to pursue in their communities.
WLC produces a ripple effect. So ingrained is it in FFA that, in turn, other programs support and further its outcomes.
Talawanda Butler Tech FFA in Oxford, Ohio, recently received a National FFA Living to Serve Grant. With the funds from that grant, Talawanda FFA members implemented their Living to Serve plans developed at WLC. The community had recently suffered a grain bin incident, and the grant helped further a safety plan that FFA members created within their local schools.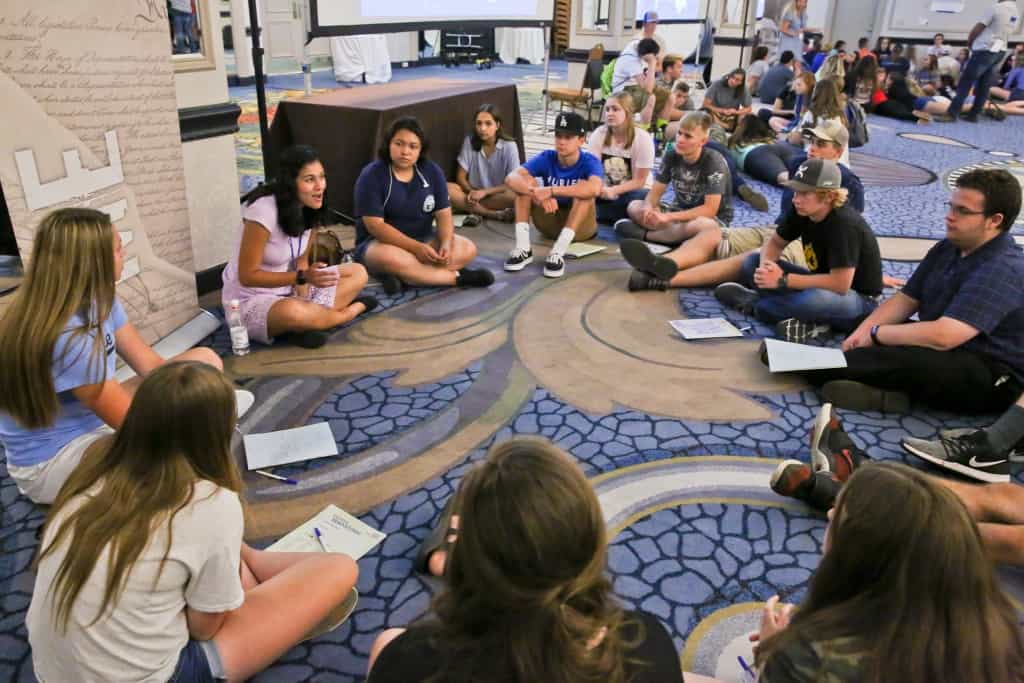 The ripple continues to grow. Not only are current FFA members impacted by WLC; so are the staff who work at the conference. Kenzie Bastian is a past Tennessee FFA state officer and past WLC facilitator and college student. As a future agriculture educator, Kenzie said that "it's the one job I've learned the most about how to work with students."
She continued, "It is the first conference I experienced as a student and facilitator where students actually bring some­thing back home with them … we give them the tools to carry out their plans that they developed this week."
Fortunately, some supporters realize the importance of the conference and the positive effect it has on FFA members, WLC staff, and the communities in which FFA chapters reside. It is because of these supporters that FFA members can attend and carry out their Living to Serve plans.
Last summer, the National FFA Foundation announced a new gift to underwrite WLC for years to come. Rev. Dr. Cathi Braasch, a former FFA Chapter Sweetheart and current FFA Alumni and Supporters member, generously founded an endowment in loving memory of her husband "Red" Braasch and daughter Sara Braasch Schmidt. The Washington Conference Endow­ment will help fund the conference and also allows anyone to contribute any dollar amount to boost that funding.
"WLC made such a profound impact on Sara's life. It's beyond words. It opened doors. It opened horizons. It opened relationships that continued up until the time of her death," Rev. Dr. Braasch said. "Our hope is that through this endowment the Washington Leadership Conference continues to grow, to reach more and more kids who might never have the life-changing opportunity that it provides, and to assure that it remains foundational to the leadership develop­ment system that FFA is so well-known for."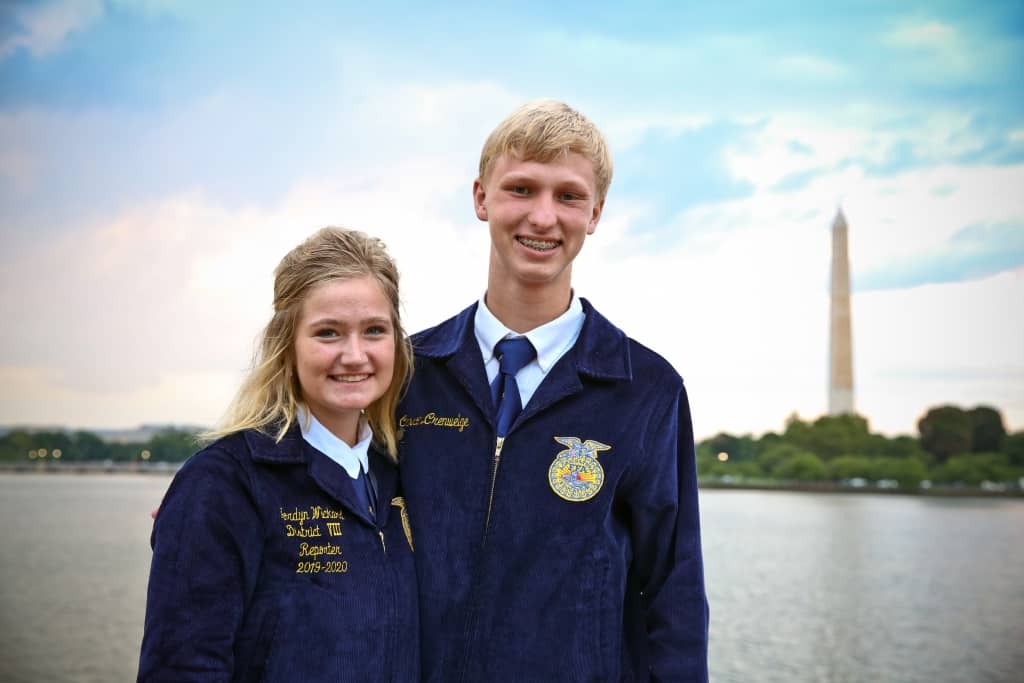 General registration for the 2020 WLC season will open at 6 p.m. EST on Tuesday, March 3. Consult the conference fee and schedule document to begin planning.