The Washington Leadership Conference (WLC) turned 50 years old last year. Formerly known as The Washington Conference, for half a century it has been an integral part of carrying out the National FFA Organization's mission. Focused on leadership, citi­zenship, service and action, the conference allows FFA members to practice personal growth, witness advocacy in action, and get exposed to new experiences.
Each year in June and July, FFA members participate in the weeklong training and experiential learning that WLC offers in our nation's capital. The conference is the final part of the National FFA
Chapter Leadership Continuum, which involves three leadership development conferences. The WLC curriculum is based on four tenets — ME, WE, DO and SERVE — that are reinforced with a
patriotic visit to Arlington National Cemetery, a night tour of D.C.'s most popular monuments, and an emotional journey at the United States Holocaust Memorial Museum, and more. By the week's end, FFA members are armed with not only new knowledge and experiences but also with a Living to Serve plan that they can carry back home to pursue in their communities.
WLC produces a ripple effect. So ingrained is it in FFA that, in turn, other programs support and further its outcomes.
Talawanda Butler Tech FFA in Oxford, Ohio, recently received a National FFA Living to Serve Grant. With the funds from that grant, Talawanda FFA members implemented their Living to Serve plans developed at WLC. The community had recently suffered a grain bin incident, and the grant helped further a safety plan that FFA members created within their local schools.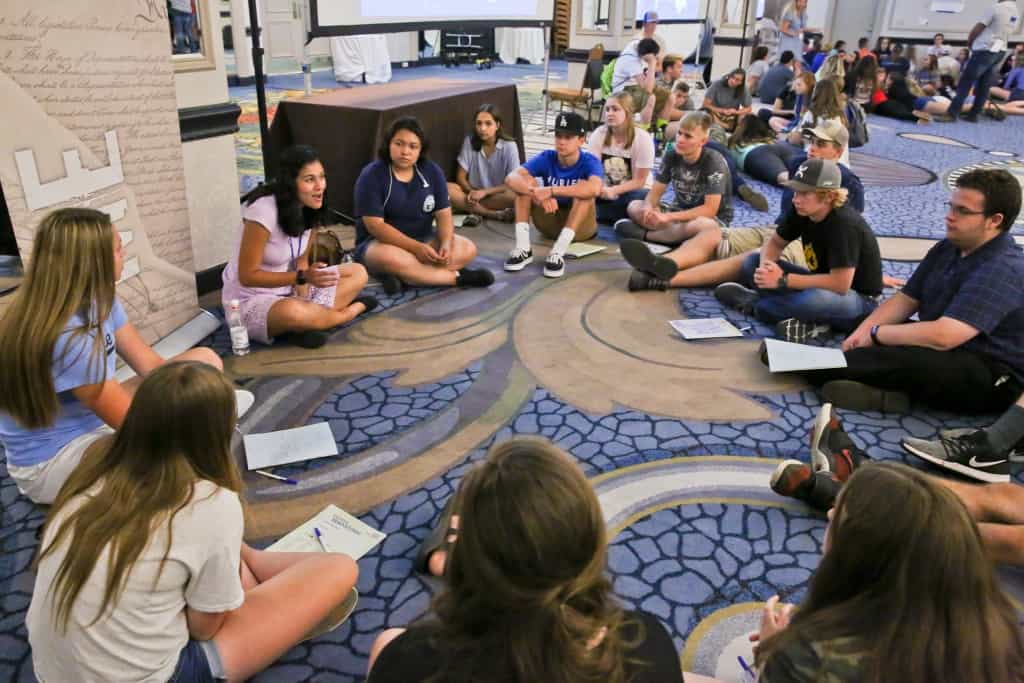 The ripple continues to grow. Not only are current FFA members impacted by WLC; so are the staff who work at the conference. Kenzie Bastian is a past Tenn