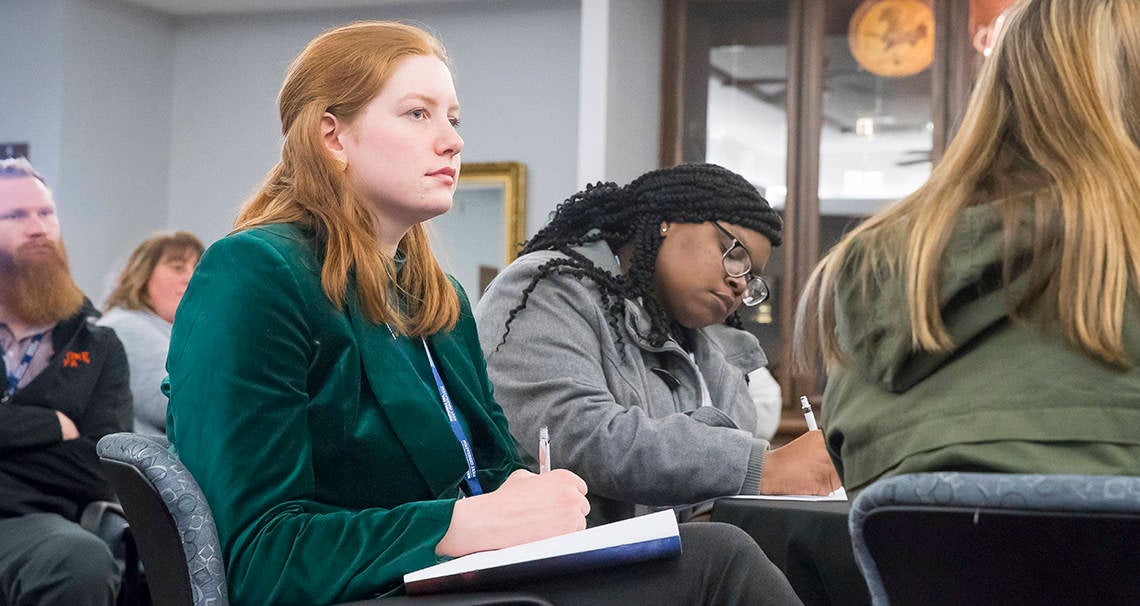 The 212° and 360° conferences are now the FFA Member Leadership Series. If you were a part of the 212° and 360° conferences before, you can expect the same flexible delivery options, skilled facilitator team, and rotating curriculum – now with all new content for the 2021-22 season! The FFA Member Leadership Series will empower students with new knowledge and skills that they need to be confident and capable leaders – both in their chapters and beyond.
Freshmen and sophomores will experience the Mission Conference.
Students will:
Define a mission statement.
Identify their top five values.
Explore values-based decision making.
Identify their top five strengths.
Discover strategies to build their self-confidence.
Develop a personal mission statement.