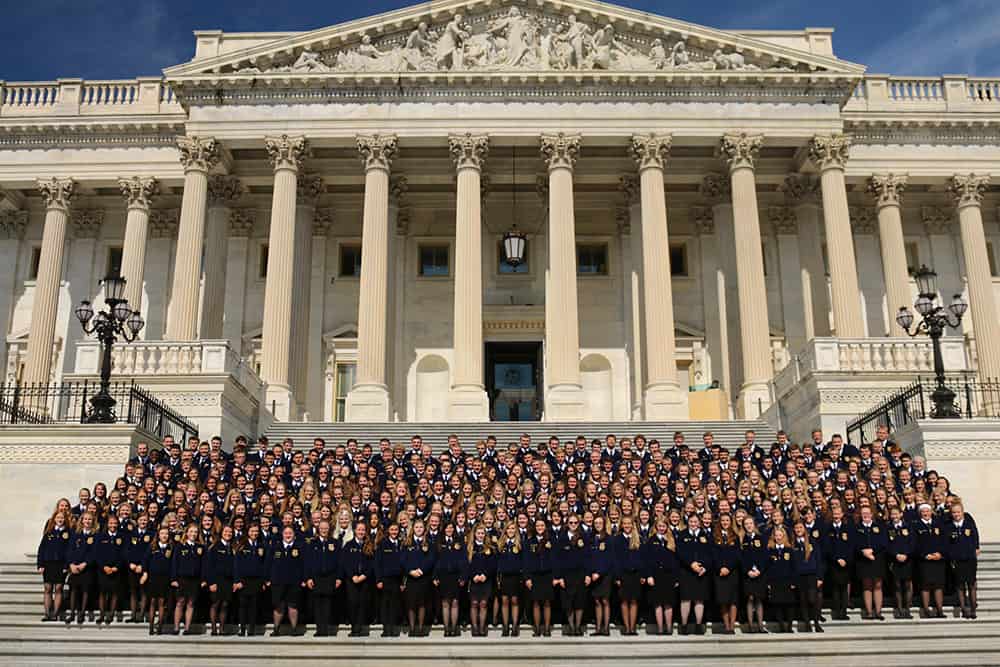 WLC provides the ultimate leadership experience for members of the National FFA Organization. This program is designed for those members who are ready to take their leadership skills to a higher level. Located in our nation's capital, WLC hosts one-week conferences over the course of the summer. WLC is a hands-on leadership conference that puts practical tools and valuable experiences into the hands of FFA members. Current FFA members who are at least 14 years old and/or would be attending the summer immediately after they have graduated from high school are eligible to attend WLC.
WLC Returns for 2022
The Washington Leadership Conference (WLC) will return in the summer of 2022! A Frequently Asked Questions (FAQ) has been added to the General Resources tab below to provide preliminary details. Official dates, pricing and other helpful documents will be released in November. Email questions to wlc@ffa.org.