During the Prepared Public Speaking Leadership Development Event (LDE), students write and deliver a six to eight-minute speech about a current agriculture-related topic.
Students research a topic of interest and then put together a creative, informative speech. The speech is then presented to a panel of judges, who score the student based on the speech's content, composition and delivery.
WATCH: Learn More About the Prepared Public Speaking LDE
CAREER PATHWAY
Career Ready Practices
LEADERSHIP EVENTS
2018 NATIONAL TOP PARTICIPANT WINNER
EVENT SPONSORS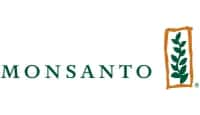 Awards and Recognition Advisory Committee
The National FFA Awards and Recognition Advisory Committee is a group of representatives from key stakeholders that provide relevant guidance and assistance to all award and recognition programs. The committee consists of representatives from key stakeholder groups.