Students participating in the Parliamentary Procedure Leadership Development Event (LDE) are evaluated on their ability to conduct an orderly and efficient meeting using parliamentary procedure.
Participants are judged on their knowledge of parliamentary law and their ability to present logical, realistic and convincing debate and motions.
WATCH: Learn More About the Parliamentary Procedure LDE
CAREER PATHWAY
Career Ready Practices
LEADERSHIP EVENTS
2018 NATIONAL TEAM EVENT WINNER
EVENT SPONSORS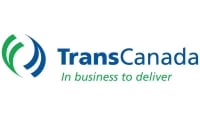 Awards and Recognition Advisory Committee
The National FFA Awards and Recognition Advisory Committee is a group of representatives from key stakeholders that provide relevant guidance and assistance to all award and recognition programs. The committee consists of representatives from key stakeholder groups.