"I believe in the future of agriculture, with a faith born not of words but of deeds…" The National FFA Creed Speaking Leadership Development Event (LDE) recognizes outstanding FFA members in seventh through ninth grades for their ability to present the National FFA Creed from memory and answer three questions related to it.
The FFA Creed outlines the organization's values and beliefs regarding the industry of agriculture, FFA membership, and citizenship and patriotism. Students participating in the Creed Speaking LDE learn to communicate in a powerful, organized and professional manner and build self-confidence. 
WATCH: Learn More About the Creed Speaking LDE
CAREER PATHWAY
Career Ready Practices
LEADERSHIP EVENTS
2018 NATIONAL TOP PARTICIPANT WINNER
Cheyenne Frontier FFA, Wyoming
EVENT SPONSORS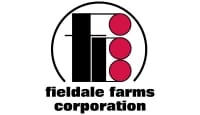 Awards and Recognition Advisory Committee
The National FFA Awards and Recognition Advisory Committee is a group of representatives from key stakeholders that provide relevant guidance and assistance to all award and recognition programs. The committee consists of representatives from key stakeholder groups.