Students participating in the Extemporaneous Public Speaking Leadership Development Event showcase their agricultural knowledge and ability to think on their feet by giving a speech and answering questions with limited prep time.
During this event, participants draw from 12 agricultural topics then select three of interest. From those three, a student selects the topic of their speech and has 30 minutes to prepare using five resources. Participants then present a four to six-minute speech on their topic to a panel of judges. After their speech, students answer five minutes worth of questions on the topic they just presented.
This event challenges students to practice their presentation skills, articulation, and logical thinking and advocate for agriculture and agricultural education. 
WATCH: Learn More About the Extemporaneous Public Speaking LDE
CAREER PATHWAY
Career Ready Practices
LEADERSHIP EVENTS
2018 NATIONAL TOP PARTICIPANT WINNER
EVENT SPONSORS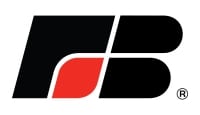 Awards and Recognition Advisory Committee
The National FFA Awards and Recognition Advisory Committee is a group of representatives from key stakeholders that provide relevant guidance and assistance to all award and recognition programs. The committee consists of representatives from key stakeholder groups.