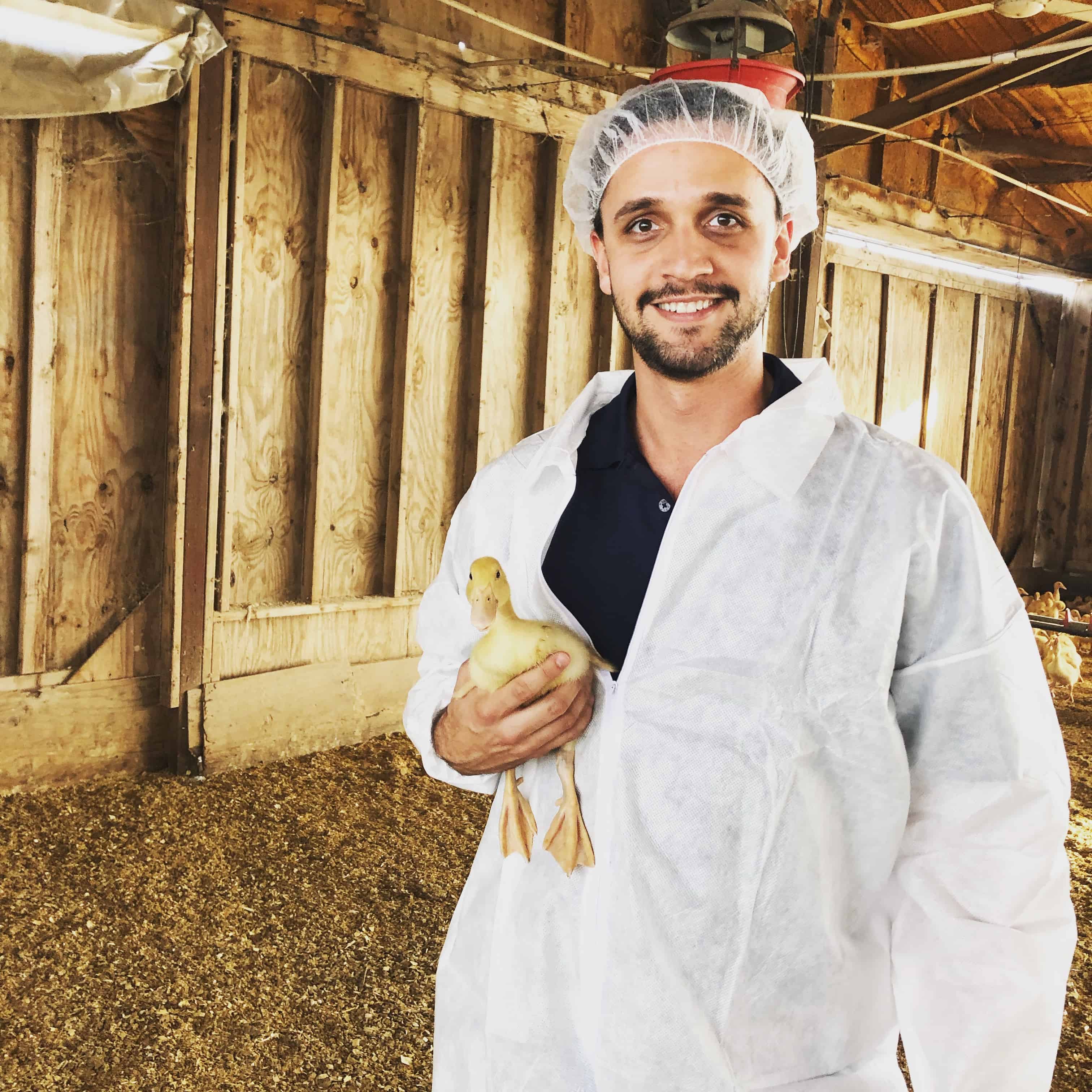 Merck Animal Health Poultry Representative Daniel Alvey says that his FFA involvement equipped him with the ag literacy and professional skill set to excel in his career.
Q: Tell us about your childhood involvement in agriculture, as well as in FFA.
A: I grew up in western North Carolina in a town outside of Asheville, working closely with my grandfather, a tobacco farmer. My exposure to agriculture through him sparked my initial interest in agriculture, but I didn't think about pursuing a degree in it until I got into high school and joined FFA. In high school, I participated in everything from debate to judging livestock through my FFA ventures. I held chapter officer and regional officer roles, and as a freshman agricultural education major at North Carolina State University, I served as a state officer. I then went on to intern for National FFA at its headquarters in Indianapolis, Ind.
Q: Tell us about your role at Merck Animal Health — what might a day in your shoes look like?
A: I joined the company in the summer of 2018 but have worked in the animal health industry for four years. In my current role, I work as a sales representative for the U.S. poultry team and manage our account with Tyson Foods and additional accounts throughout northwest Arkansas and California. My job is the best of both worlds — some days I visit farms and work alongside producers and veterinarians, and other days, I'm in a board room discussing our poultry technical services offerings with a customer. Every day is different for me, and that makes my job fun.
Q: What education or exposure did you have throughout your childhood and beyond that you feel prepared you for your job?
A: I started as an agricultural education major and then also took on an agricultural science major in college. Educating a student requires similar skills that translate to educating a customer— having strong presentation skills and the ability to effectively reiterate key points are imperative to your success in both roles. So, being able to translate that skill set has served me well in my current role at Merck Animal Health.
Beyond that, FFA, without a doubt, equipped me with an arsenal of career skills. I credit FFA for preparing me for both my career and my personal life because of the collaborative skills I gained by being a part of the organization. For me, the experience I obtained via internships was critical in preparing me for a career in agriculture. In my opinion, I landed some competitive internships largely because of my FFA background, the skill set it provided me with and the connections I made through the organization. So, I'd urge high schoolers to remember the power of their FFA network. It's one they'll have for life that will serve them throughout their careers in agriculture, and it's an organization highly respected by potential employers.
Q: Looking back, how has FFA shaped you? What advice would you give to FFA members?
A: We're always afraid of the unknown or what's uncomfortable. My time with FFA helped me learn how to adapt to a myriad of situations. It taught me that unless I threw myself into the fire, I'd never succeed. With this knowledge in my back pocket, I've challenged myself. I've lived in four states since I graduated from college. I've joined my company's poultry team even though I had no extensive background in poultry. I'd urge FFA members to embrace the uncertainty — it can lead them in a direction they weren't expecting and allow them to surprise themselves.