Members everywhere show off their lifelong passion to serve on social media. Check out their posts and join them using the hashtag #LivingtoServe on any social platform.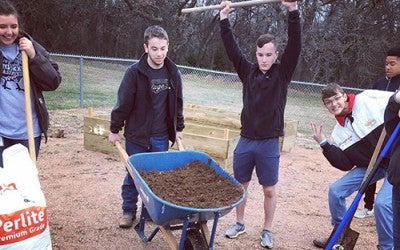 I would recommend all FFA members get involved in their chapter and support community service projects by writing a Living to Serve grant to help fund a project. As a member, I've enjoyed this opportunity to help make our community better. #LivingtoServe
@kodiak_brownbear via twitter
---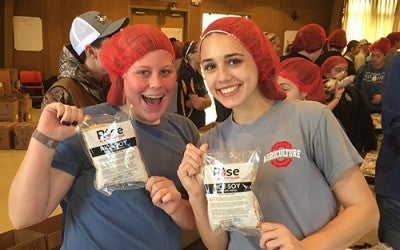 Oakland FFA members are #LivingtoServe at the 212/360 Leadership Conference by packaging over 14,000 meals for those in need.
@oaklandffa via Twitter
---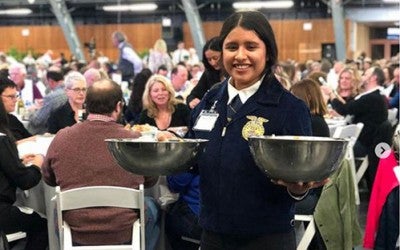 Thank you to seven superstars who helped serve crab to over 2,000 people tonight at the Sonoma County Farm Bureau Crab Feed! #ElsieAllenFFA
#livingtoserve
@elsieallenffa via Twitter
---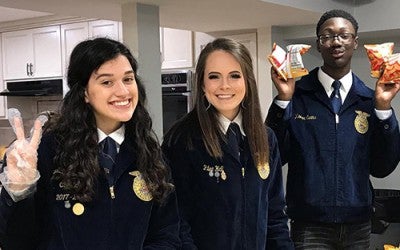 Special thanks to the "Friends of the FFA" for hosting their annual Chili Supper. #LivingtoServe
@royal_ffa via Twitter
Learn more about Living to Serve! FFA provides quality programs, resources, recognition and opportunities for our members to put their leadership into action through service engagement.
JOIN FFA CHAPTERS ACROSS THE COUNTRY IN OUR CHALLENGE TO COMPLETE 930,000 VOLUNTEER HOURS BY THE 93RD NATIONAL FFA CONVENTION & EXPO.
#FFAChallengeAccepted
Taylor County FFA
Kentucky
Carlisle County FFA
Kentucky