As FFA members, you have the opportunity to meet and form friendships with so many people in your community, throughout your state or even across the country. And while it can be intimidating to step outside your comfort zone to talk to a new person, you should always take advantage of opportunities to meet new people. You never know when a connection could turn into a career.
That's one of the biggest tips that Alison Wedig, a former member of the Darlington FFA Chapter in Darlington, Wis., wants other FFA members to know.
Alison is currently a marketing specialist focusing on public relations with Culver's. It's all thanks to her networking with Culver's when she was serving as the Wisconsin State FFA president. From speaking at Culver's events to helping the restaurant brand promote its annual Scoops of Thanks Day fundraiser that benefits FFA, Alison made sure to not only form but also maintain her relationship with the Culver's team.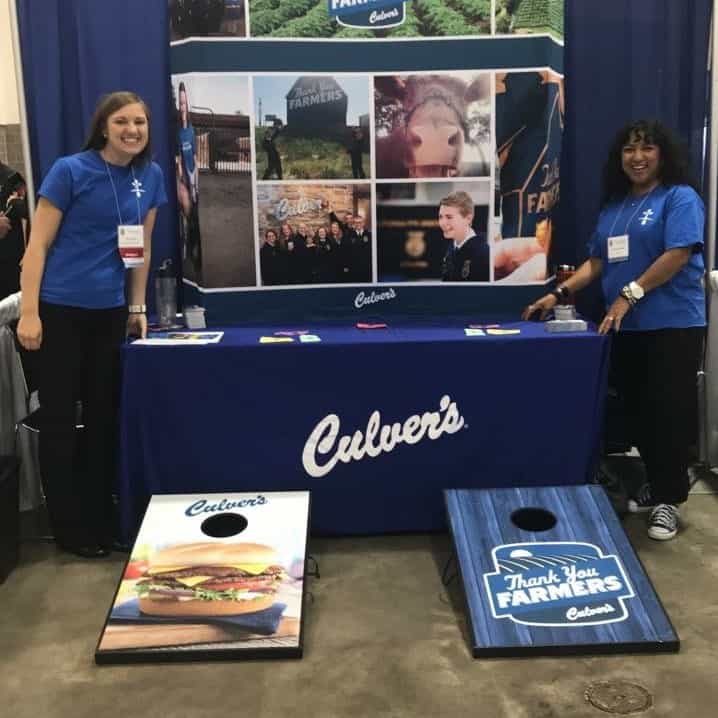 Be sure to keep these networking tips in mind as you attend future FFA events, such as the National FFA Convention & Expo that's coming up later this month.
Make a great first impression. You've probably heard the saying that there's never a second chance for a first impression, and it's true! That's why it's so important to remember to smile and have a positive attitude when meeting new people.
Connect with people in your passion areas. If it's sometimes difficult for you to find things to talk about when meeting someone new, fall back on your passions. For Alison, those are agriculture and public relations. She used what she was most passionate about to connect with people who had similar interests.
Open your ears. Have you ever introduced yourself to someone and then immediately forgotten their name? This happens to all of us and is why it's so important to listen to the people you meet. Remember: It's not all about you sharing information about yourself. The people you are talking to likely also want to share something about themselves. Plus, it can be hard to follow up with the people you meet in the future if you can't remember their names.
Be curious. Aside from listening, show that you're present by asking questions. This shows that you're listening and engaged in the conversation.
You may never know too many people; and the more people you know, the easier it will be for you to find a career in the future. So many connections made in FFA have led to life-long friendships and successful careers.
One of the biggest networking opportunities you have is right around the corner at the National FFA Convention & Expo. Like many supporters of FFA, Culver's will be at the event and have a booth at the expo. We hope you stop by to introduce yourself to us and other supporters.