During the first year the National FFA Convention & Expo was held in Indianapolis, Heidi Spahn (pictured below) remembers leading thousands of students with blue jackets through her company's facilities, which happens to be a major agriculture company with a long-lasting tradition of supporting FFA.
The company, Corteva Agriscience — which was then Dow AgroSciences — is an agricultural chemical, seed and digital company. Spahn, who leads global community investment at Corteva, says learning from those students during the tours still inspires her to this day.
"It was really gratifying to see those students learn about what we are trying to do for the agriculture industry," Spahn said. "I think it was eye-opening for both myself and for many of them. There were students who said they wanted to be in the ag industry but didn't think a science-related career was for them —but then they learned about all of the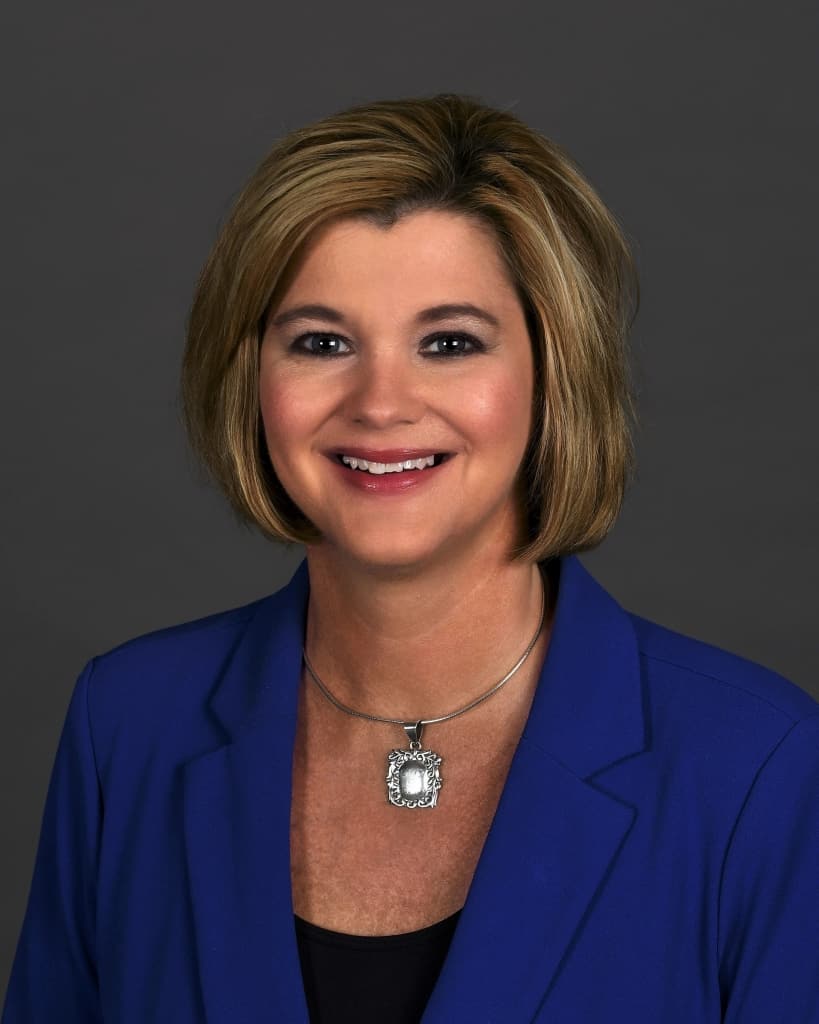 different career opportunities they could have in agriculture."
Corteva has been a supporter of FFA for the last 71 years, providing more than $16 million in support. In 2019, Corteva also became a platinum sponsor.
Corteva supports the FFA mission, investing in programs such as the National Agriscience Fair, National Association of Agricultural Educators, New Century Farmer Conference, band and chorus, and, most recently, the Give the Gift of Blue program, which helps students receive the official FFA blue jacket.
Spahn says Corteva's support is all about providing students with as many opportunities as possible — especially
opportunities they might not have.
"Supporting programs like band and chorus helps give students the chance to go to national convention when they might not be able to otherwise," Spahn said. "The same goes for the Give the Gift of Blue program. We want to make sure students who need a jacket who might not have the means to do so can receive one at no cost to them."
Corteva supports FFA at the local and state levels through employees helping their local chapters and state-specific grants across the country. And because Corteva has global business centers in Indiana and Iowa, the company is heavily involved with the Indiana and Iowa state associations.
"FFA is one of our key partners when we look at our community investment strategy," Spahn said. "We give back through providing programs and supporting youth who are the leaders of tomorrow. We know the students who participate in the programs will most likely end up somewhere in the agriculture industry, and we want to make sure they have that related experience."