As one of the first recipients of a new $10,000 grant, the Thomas Nelson High School FFA in Bardstown, Ky., has a list of exciting projects for the 2019-20 school year. On the top of that list: Grow students' appreciation for agriculture.
"We want to provide hands-on experiences," says John Hammond, the school's agriculture instructor and FFA advisor. "If we want students to have an appreciation for agriculture, we have to provide a space to do so."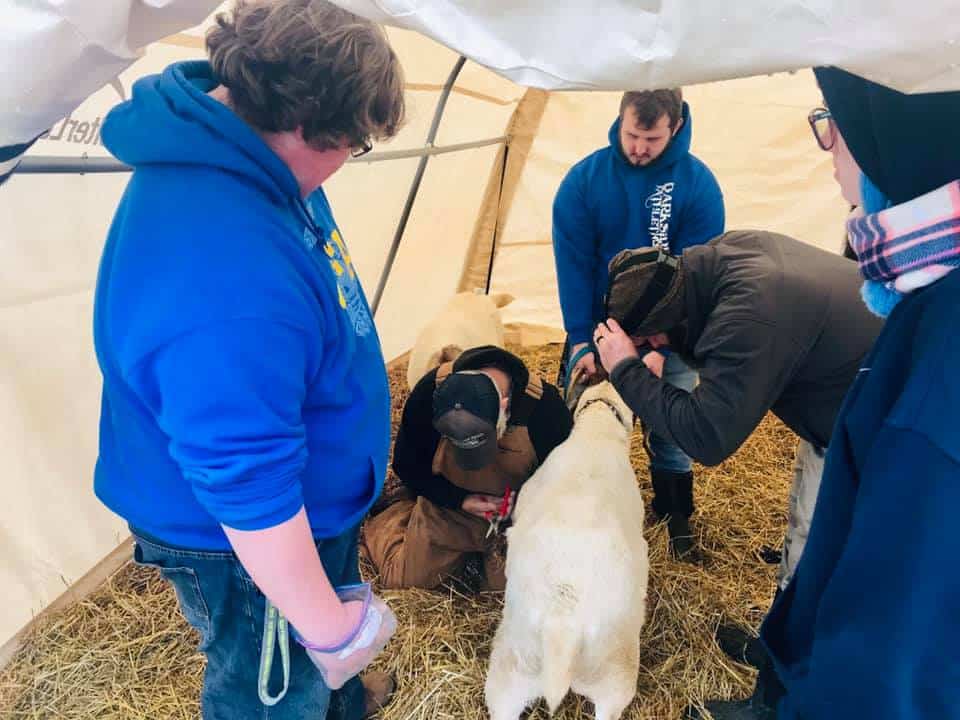 That's exactly what it plans to do with the sizable Agriculture Innovation grant awarded by the Kentucky FFA Foundation. The Land Lab Legacy Core, as it's called, will be a 40-acre land lab devoted to the "passion projects" of a select group of students. While the program was established during the 2018-19 school year, the funding will allow Thomas Nelson High School to scale its offerings and attract more students.
Students interested in the Legacy Core apply, and once accepted, they research and choose a project to lead. Seven students participated in the first year of the Legacy Core, and nine have been accepted for 2019-20. Some students take on existing projects like tending the lab's goats and sheep or managing row crops, while others create new ones from scratch.
One project being introduced this year is a hay-wagon-turned-mobile-chicken-coop to transport laying hens and rotate their grazing areas. Another project will utilize FarmBot, a robotic farming tool, to map out, plant and maintain raised garden beds. Another student is plotting an orchard to include apples, pears and some berry crops.
Not only do the Legacy Core projects provide hands-on agriculture experiences, but they also give students a taste of agricultural entrepreneurship. "These students are able to profit from their work," Hammond says. The school provides the space and the beginnings. The students execute the rest, including finding an avenue to sell their goods. 
Hammond says the program has also started attracting students who may not already have an interest in agriculture – and the new opportu