What is the value of a good teacher? Anyone fortunate enough to have had a quality agriculture teacher knows the answer: That person is priceless. While a teacher's commitment and dedication are showcased daily, on National Teach Ag Day, we recognize the qualities and passion that all agriculture teachers bring to the classroom.
Keonté Edmonds (pictured above, left), who grew up on a beef cattle farm in Virginia, has been an agriculture teacher at Heritage High School in Wake Forest, N.C., for the past six years. While he originally pursued a future as a veterinarian, the National Teacher Ambassador for FFA participated in college organizations that led him into the classroom.
"I think about the end goal for my students, rather than immediate success," Edmonds says. "While all success is beneficial, as a nontraditional agriculture teacher, I strive to make the content more relevant to all students no matter what career they may go into."
Read more about Keonté Edmonds.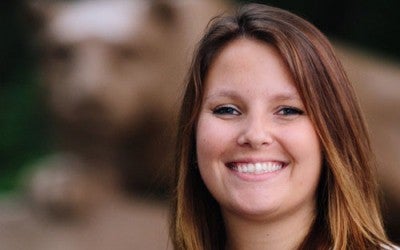 Jillian Gordon Bryant fell in love with FFA after her advisor convinced her to compete in
Creed speaking. After serving as a Pennsylvania state FFA officer, she changed her major from music business to agricultural education and has never looked back.
"Through agricultural education, I am able to create personal leadership development and career opportunities that no other teacher is able to," says Gordon Bryant, who serves as the FFA advisor at Clarke Central High School in Athens, Ga. "Not only do I get to watch them grow, but also my students push me every day to be a better person and teacher."
Read more about Jillian Gordon Bryant.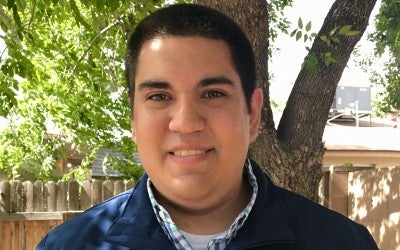 Isaiah Govea says one of the best parts about being an agriculture teacher is that no two days are ever the same.
"Agriculture teachers have a unique job," Govea says. "We get to spend four years with our students, travel across the state and nation, and have countless impactful moments during their time as our students."
In his second year at AAEC South Mountain High School in Phoenix, Ariz., Govea's chapter has been recognized as one of the top FFA chapters in the state.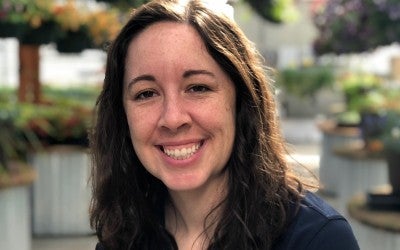 Allison Meadows knew becoming an agriculture teacher was always the plan.
"As a freshman in high school, I had an agriculture teacher who mentioned to me that I would be a great agriculture teacher, and I never looked back," Meadows says. "She made her job look effortless, fun and a worthwhile investment to impact the future. I don't even think I had a backup plan."
Nine years later, Meadows has still never looked back. She spends her days changing lives at Sherwood High School in Oregon.
Read more about Allison Meadows.
To learn more about agricultural education careers, visit AgExplorer.com and NAAE.org/teachag.