When FFA Alumni track the trajectory of their success, it often leads directly back to their years of blue and gold. The vast and varied lessons learned in FFA – on everything from poultry cuts to public speaking to parliamentary procedure – have helped shape the futures of more than 8 million individuals.
Launched this February, the Check IN campaign offers a digital space to reconnect with the organization, offers life updates and engages in the support of the future of agriculture. Already nearly 20,000 FFA Alumni and Supporters have visited FFA.org/CheckIN to share news of careers, relationships and other successes. Others have posted memories on social media using #FFACheckIN.
Here, four former members check in with FFA New Horizons about their FFA memories and how their FFA experiences are reflected in their lives today.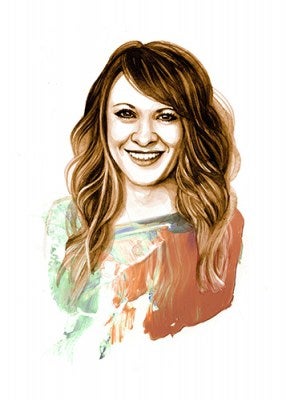 Mollie Branch
Aspermont, Texas
"I have no doubt that FFA put me on a path to starting my own company," says Mollie (Dykes) Branch, a former member of the Lake Hamilton FFA Chapter in Pearcy, Ark. "I am so grateful for the National FFA and Arkansas FFA for advancing my agricultural knowledge and leadership skills, for introducing me to people all over the country (including my husband, Riley) and for helping mold me into the person I am today."
Branch met her future husband 10 years ago when she was running for Arkansas FFA state officer. He was a Texas FFA state officer and a national officer.
"Funny enough, his first impression of me was, 'Who does this girl think she is?' because I was making a somewhat bold move, running for a higher-level office than what I had been slated for," Branch says.
Their #FFAlovestory, as she calls it, didn't begin until the two reconnected on Facebook several years later and realized how much they had in common. Then, following a two-year long-distance relationship, he proposed, and they married in Jamaica a year later. Now in Aspermont, Texas, he owns a law practice, and she owns and operates Emerge EdComm, a marketing and curriculum development company dedicated to serving agricultural businesses and organizations across the country.
"It was through my time in FFA and as a state officer that I found my passion for helping others share their stories and messages," Branch says. "I built a great network of peers and mentors that I still connect with and work with today. Beyond my passion for the agriculture industry, I also believe that my work ethic today is a direct result of my FFA career. It allowed me to build my dream from the ground up.
"From riding in the ag ed department truck for countless hours to studying chicken cuts for poultry judging to visiting with legislators on Capitol Hill during National Ag Day, my time in this amazing organization will never be forgotten."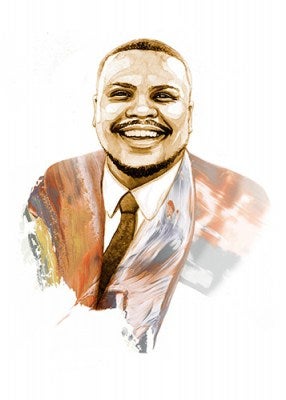 Jacobi Bedenfield
Gainesville, Fla.
High school presented countless opportunities for Jacobi Bedenfield. Too many, perhaps. "Before FFA, I had no idea what direction I wanted my life to go," he says. "I was playing multiple sports and joining several clubs, but I still felt like something was missing – until I joined FFA. I was enrolled in an agricultural education course, and my ag teacher (who was also the FFA advisor) saw something in me; she saw how other students looked to me for leadership. So she encouraged me to get more involved in FFA to sharpen my leadership skills and my ability to be a voice for others."
Bedenfield, who was a member of the West Florida FFA Chapter, followed his teacher's advice and says he found his purpose within the organization after becoming chapter officer and eventually a 2014-15 Florida FFA state officer. "My purpose is to lead, serve and give people hope. Today, I understand that FFA is the organization that just keeps on giving," Bedenfield says. "While I was a state officer, the FFA Alumni continued to pour into my life and provide support and resources that helped me throughout the year. I knew that after I unzipped my blue corduroy jacket, the alumni association would be the place for me."
Bedenfield currently serves as an at-large director for the Florida FFA Association Board of Directors. He is also the southern region representative for the National FFA Alumni and Supporters Advisory Committee, and he represents the FFA Alumni and Supporters on the National FFA Foundation Board of Trustees.
"I try to give back as much as possible, whether that means working on the state convention staff, judging CDEs and LDEs or mentoring FFA members," he adds. "The last line of the FFA motto, living to serve, has truly become my life motto, and I strive to show it daily."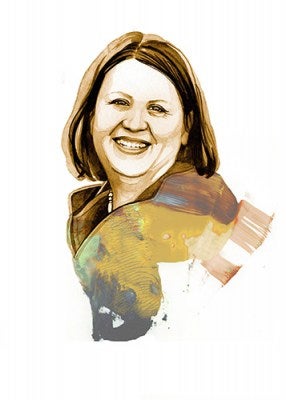 Teresa Milner
Yoder, Wyo.
Teresa Milner didn't grow up in an ag family, but that didn't stop her from joining one. "FFA was my tribe and where I found my home. Some decisions can literally change the course of your life. For me, that decision was becoming an FFA member," she says. "I was just a girl who loved horses and animals and playing in the dirt. I took an ag class in junior high and I loved it. That class and FFA gave intent to those interests. It was FFA and the activities it offered that connected classroom learning with hands-on experiences, and that hooked me. It was the foundation for the life I'm living now."
Milner's FFA advisor at the Cheyenne FFA Chapter in Wyoming provided guidance toward a career path and college major, which led to an internship with the Wyoming FFA Association. The internship eventually landed her a job with the Wyoming Game and Fish Department, where she met her future husband, Ben.
Fast forward to their rural Wyoming life together today. He raises 22,000 pheasants for the state wildlife agency, and she helps wrangle birds, co parent their 6-year-old daughter and run her business, Dirt Road Wife Photography. She also just wrapped up her 16th year volunteering as the manager of the FFA Wyoming state convention.
"FFA has given me the skills and confidence to walk into any situation and know I am perfectly capable of doing it," she says. "Had I not put on that blue jacket, my life would have been very, very different. That jacket gave me more than just memories. It gave me skills, confidence, friendships and purpose."