At Box Elder High School (BEHS) in Brigham City, Utah, Box Elder FFA members have the unique opportunity to take aviation classes and learn about the many ways aviation technology applies to the industry of agriculture. As a result, several students are realizing a newfound passion for aviation while becoming more acquainted with the latest and greatest in ag technology.
It's a cool combination that's sure to help them soar in the future.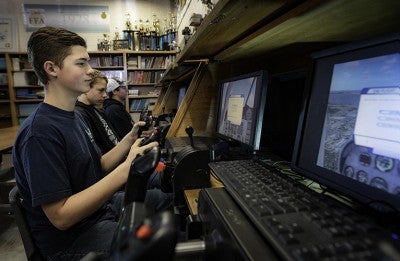 "The world of technology and its place in agriculture is only getting bigger, and aviation is certainly a critical part of that," says Jason Bingham, BEHS agriculture instructor, Box Elder FFA co-advisor and a licensed pilot. "Offered in concurrent enrollment with the Utah State University (USU) College of Agriculture and Applied Sciences, and serving as introductory classes for the USU aviation technology program, our aviation courses at BEHS are helping open students' eyes to the possibilities that stand before them, including several careers they often didn't even know existed. They get hands-on experience with drones, flight simulators and other high-tech equipment, and many are flying airplanes under supervision and accumulating flight hours. Plus, they are earning college credit at very little expense and are learning skills that can help them acquire a private pilot license. This is an excellent opportunity for our students, and we're proud to offer these courses."
Students Fly High
Available to juniors and seniors since the 2016-17 academic year, BEHS has two aviation courses: The Aviation Profession and Private Pilot Ground School. Both courses last one trimester. To enroll, students must have a grade point average of at least 3.0, and students are required to complete The Aviation Profession before beginning Private Pilot Ground School.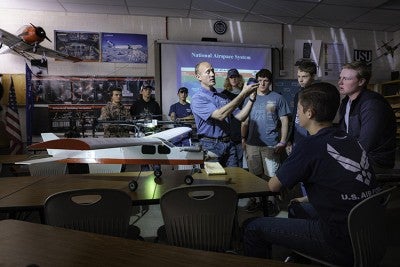 The Aviation Profession, described by Bingham as an "exploratory course," covers a wide variety of topics such as career planning and certification processes. It essentially serves as an introduction to the aviation industry. After completing the course, students earn one USU credit and half a BEHS career and technical education (CTE) credit.
"The Av