Participants in the Nursery/Landscape Career Development Event (CDE) tests students skills in maintaining landscape plants and related products, evaluating equipment and services and performing landscape design.
WATCH: Learn More About the Nursery/Landscape CDE
CAREER PATHWAY
PATHWAY EVENTS
2018 NATIONAL TEAM EVENT WINNER
Alamance FFA, North Carolina
2018 NATIONAL TOP PARTICIPANT WINNER
Alamance FFA, North Carolina
EVENT SPONSORS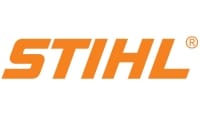 RELATED STORIES
Bev Flatt
In order to feed a hungry planet, future agriculturists have to think outside the box. For some students, this means working inside the AgroBox.
Abbey Nickel
People who work in the Plant Systems pathway study plants and their growth.
Awards and Recognition Advisory Committee
The National FFA Awards and Recognition Advisory Committee is a group of representatives from key stakeholders that provide relevant guidance
and assistance to all award and recognition programs. The committee consists of representatives from the following key stakeholder groups:
Two business and industry representatives
Two members, who are agricultural education instructors
Two members, who are state staff
Two members who are teacher educators
One student member
One student member of the National FFA Alumni Council
One member who is an awards program superintendent