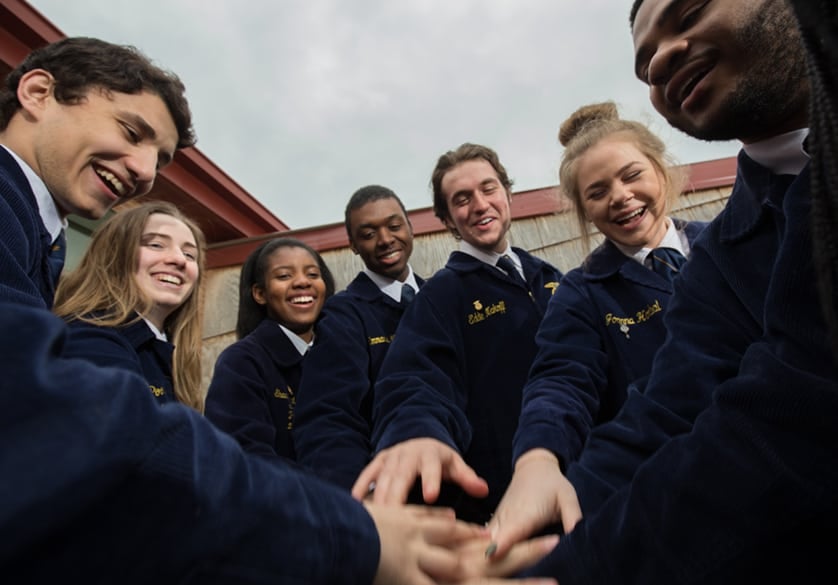 FFA is an integral part of agricultural education. To join FFA, you must be enrolled in an agriculture course at your school. Contact your school counselor or agriculture teacher to enroll in an agricultural education program and join FFA.
If you don't have an agricultural education program at your school, learn how you can help create one.
Membership dues for the National FFA Organization are $7 a year. Of this total cost, $2 goes to the publication and distribution of FFA New Horizons, our national magazine. A subscription to the magazine is included in your membership fee.
Your state or local FFA associations may charge additional dues for membership. These charges would be in addition to the $7 national dues, so your actual cost of membership may be more than $7.