Looking for a delicious way to fundraise for your FFA chapter? Culver's is a proud sponsor of FFA and, through the Thank You Farmers Project, works to help raise money for FFA chapters in the communities our restaurants call home across 25 states. In fact, together with our guests, Culver's has donated more than $2 million to agriculture organizations. Check out these tips for getting the most out of a fundraiser with Culver's.
To get started, stop by your local Culver's restaurant and speak with a manager to see if the restaurant is working with an FFA chapter yet. You can also reach out to the restaurant manager of your local Culver's restaurant over the phone. The best time to reach out is before or after lunch, or you can also call to set up an appointment.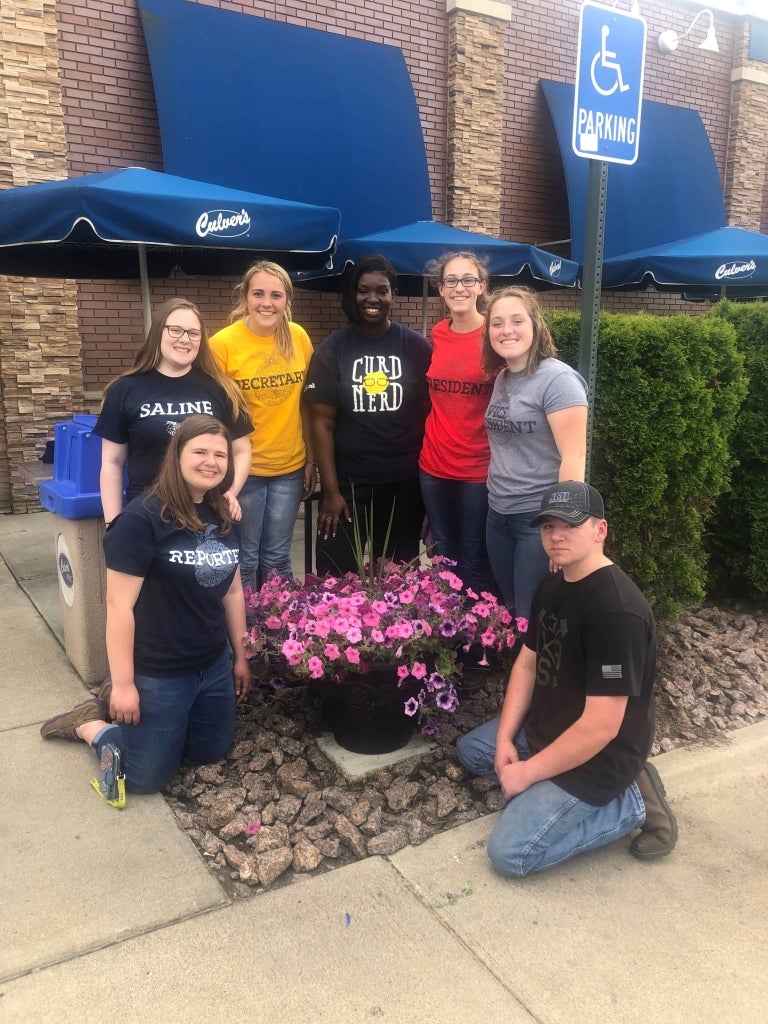 There are many ways for your chapter to fundraise with Culver's. One way is through Share Nights. The restaurant donates a portion of the day's sales to the chapter, often with FFA members working right alongside the True Blue Crew or hosting activities or petting zoos in the restaurants' parking lots. You can also ask about accepting donations at the registers — whether by collecting change in donation canisters or by selling wall decals to guests — and some restaurants also donate FFA blue jackets to students who are otherwise unable to afford them.
Here are a few ways that FFA chapters have gotten involved with fundraising at Culver's:
• The Saline chapter (pictured right) participates in their Share Night by hosting a table to educate guests about the organization at their local Culver's of Belleville, Mich., restaurant. Since they've started fundraising with Culver's, the chapter has raised over $10,000.
• Culver's of Prescott Valley, Ariz., hosts a "Give $1, Get $1" fundraiser for the nearby Arizona Agribusiness and Equine Center High School chapter, where guests get a $1 off coupon in return for their donations — raising almost $4,700 and receiving eight FFA blue jackets over two years.
• Donation canisters at the Culver's of Venice, Fla., registers have helped the McIntosh Middle School chapter with its fundraising efforts, raising over $1,500 in the past year.
Fundraising also helps raise awareness of your chapter within the community. Alexis Bobbitt, owner of the Culver's of Belleville, Michigan, said, "From the time I started working with this organization, I was blown away by how grounded these students are and how well-established they are from a business standpoint. I realized that FFA is about more than agriculture, and that it has helped these kids develop important values and standards."
No matter how you fundraise with Culver's, be sure to let all your friends and family know how they can support your chapter.
Visit culvers.com/thank-you-farmers-project to learn more about how Culver's and its guests support FFA.