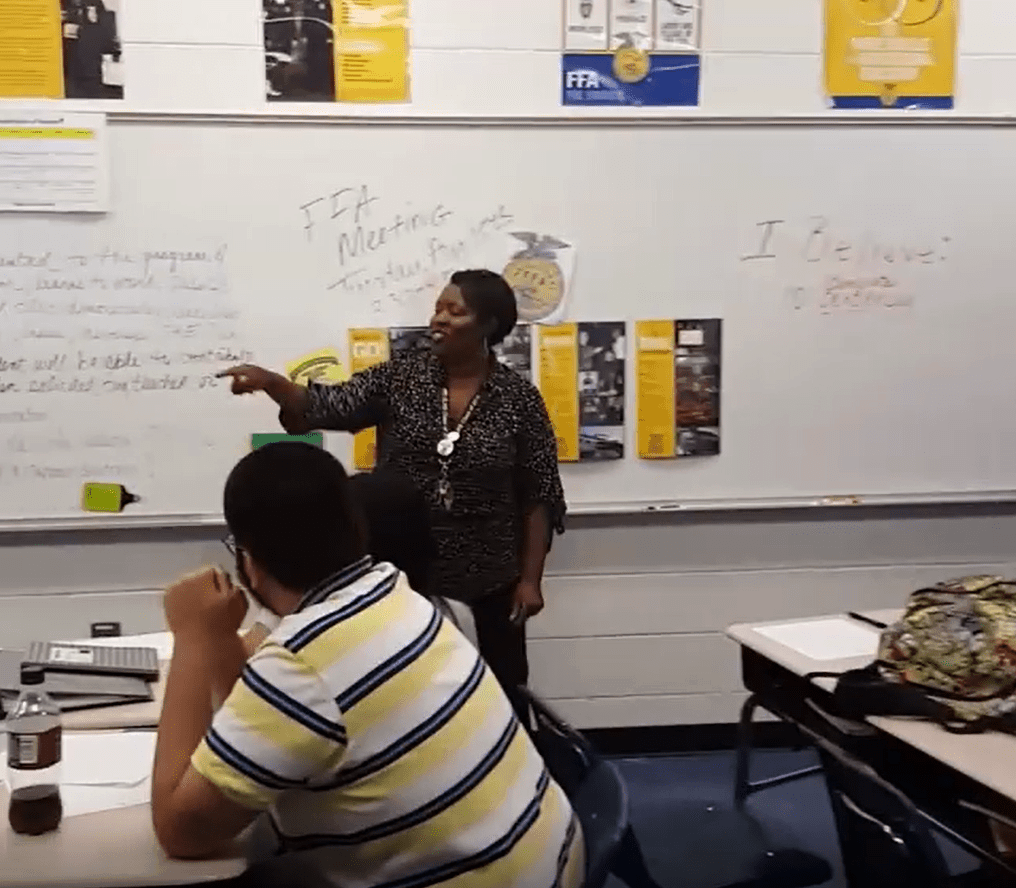 For many FFA members, school is back in session. In agricultural education classrooms that means learning all about FFA!
An awesome Instagram video posted Monday shows how agriscience teacher Chansi Coleman at Eagle's Landing High School in McDonough, Ga., is helping her class learn the FFA motto.
Check it out:
That's a pretty great way to memorize the FFA motto – or the very words that have guided FFA members for generations!
Learning to Do, Doing to Learn, Earning to Live, Living to Serve.
To us, fun moments like that in the classroom make it easy to see why Ms. Coleman was a runner-up for Georgia's Henry County Schools teacher of the year award last year! We hope everyone at Eagle's Landing – and at every other FFA chapter learning the essentials of FFA – has a fantastic start to the school year!
Does your classroom teach FFA in a fun way like this? Send us a tweet about it!
Need some more FFA 101 resources? Check these out: