During Black History Month every February, FFA chapters across the country celebrate and recognize the contributions of African-Americans in agriculture. In Wake Forest, N.C., Heritage High School FFA is always working to create engaging opportunities that are, "equitable for all students," says Keonte Edmonds, agriculture teacher, FFA advisor, Jr. MANRRS advisor and pre-vet club advisor at Heritage High School.
Heritage FFA has approximately 130 members. About 20 are African-American.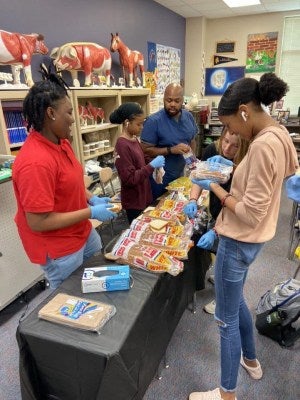 In 2019, Heritage FFA displayed a picture wall of African-American inventors in the cafeteria to recognize those influential individuals during Black History Month.
"Our Jr. MANRRS (minorities in agriculture, natural resources and related sciences) committee, which started last year, created trivia questions to help students learn facts and understand the importance of the organization," Edmonds says. "Students got very involved and received prizes for each day during a specific week created by our school, which happened to fall on National FFA Week."
Every year, Heritage High School FFA members visit North Carolina Agricultural & Technical State University, a historically black research university in Greensboro, to learn more about careers in agriculture and to recognize potential future pathways that may appeal to them.
"Members from the collegiate chapter at North Carolina A&T have been very welcoming to our students, guiding them through various leadership roles," Edmonds says. "Our Jr. MANRRS officer team visited a Minority Leaders in Agriculture workshop and attended an SAE camp last summer."
Those same club leaders hold monthly meetings centered around different topics and themes, and they hold annual events with the Heritage FFA Chapter, including a #HashtagLunchbag event for the homeless during the Thanksgiving season. #HashtagLunchbag is a global humanitarian effort that uses social media and bagged lunches, complete with love messages, to spread kindness and empower others who may look different from them.
"As an educator, I recognize the importance of students having opportunities and becoming more knowledgable about Black History Month," Edmonds says. "Skin color only depicts a small image of what a person's culture may be, but the person's experiences and stories are like the icing on a cake. The icing gives flavor and a true meaning that people will always remember."
See the latest happenings with Heritage High School FFA by following Facebook and Twitter.
The Eagle's Landing FFA Chapter in McDonough, Ga., knows how to make Black History Month memorable. The majority (about 85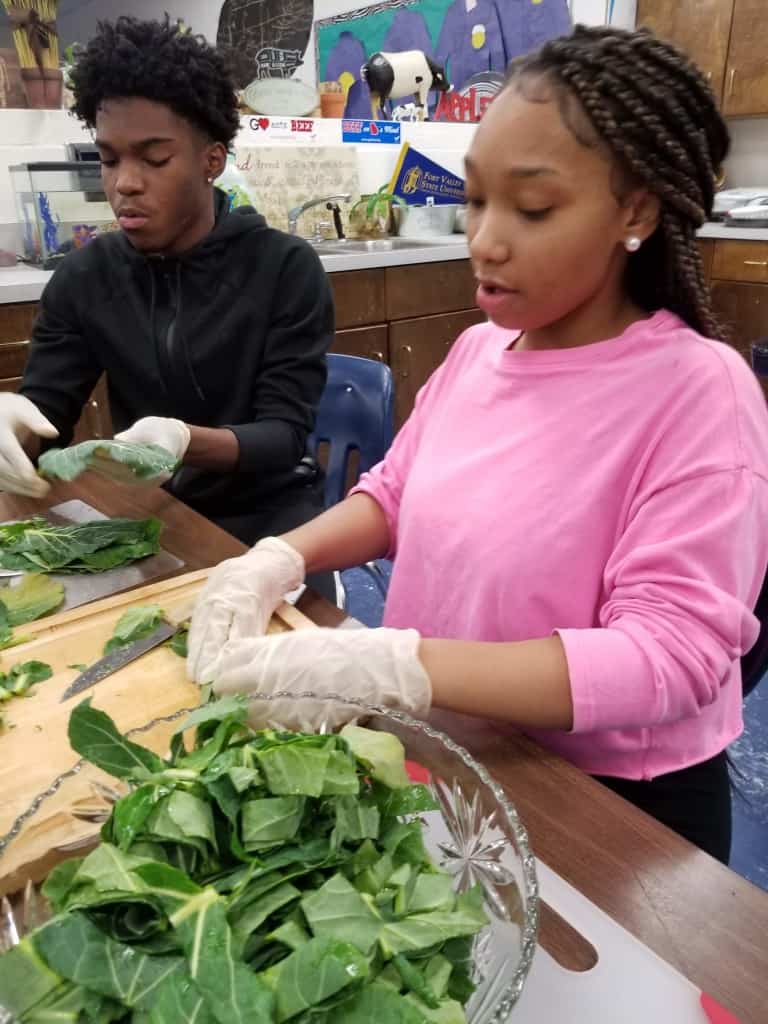 percent) of the chapter's 140 members are African- American, and they pay tribute to their history every year in a variety of ways.
They have found inspiration in the work of Dr. George Washington Carver, and they've participated in door decorating and display case contests, food presentations and more ways to honor his inventions.
"We have also featured Helen Dubose, owner of Healing Acres Blueberry Farm, located in our own city," says Chansi Coleman, agriscience teacher and FFA advisor at Eagle's Landing High School. "Dubose was noted as the first African- American to receive a degree in agriculture."
Each year, Eagle's Landing FFA hosts guest speakers to highlight minorities in agricultural careers, including a local beef cattle farmer, an attorney who works to protect farmers' land and a food science researcher for Kraft Foods. The chapter also maintains a garden where the members grow vegetables, which they later cook and eat together.
Eagle's Landing FFA has a social media presence, too, and Coleman says when other chapters see their name, they come to know that Eagle's Landing FFA operates a bit differently.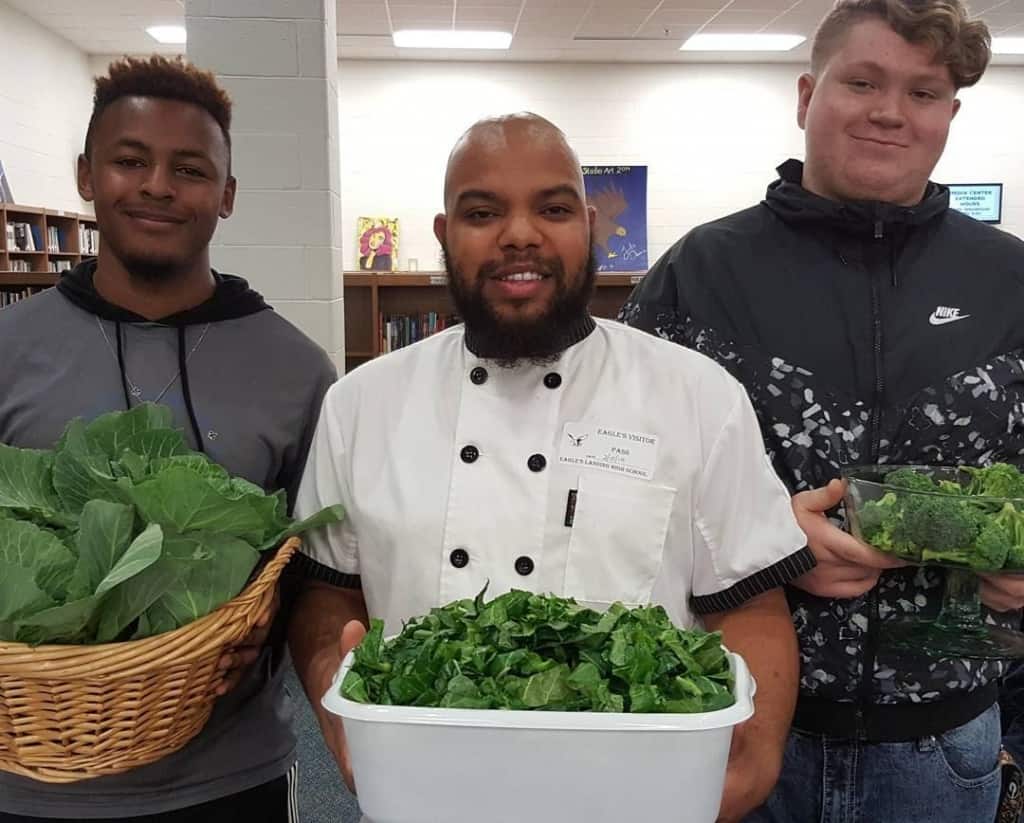 "We move with a little rhythm and sound. If we're not rapping about the FFA Creed or motto, we're acting out photosynthesis or doing a poem with jazz music for plant identification," she says. "It's all about tailoring agriculture to them and promoting it as an amazing industry for future careers or giving them leadership experience while celebrating them as culturally diverse kids."
Follow Eagle's Landing FFA on Instagram or visit the chapter's website.