Austin Hooten knew oil and gas was the biggest industry in Oklahoma, but he had no idea it would play an important role in his life.
Hooten, 18, a senior at Stillwater High School in Stillwater, Okla., was diagnosed with lymphoma in the sixth grade. During an appointment with his oncologist, he learned the port used to deliver his chemotherapy medications was made of plastic and rubber, both oil and gas by-products.
"Indirectly, oil and gas by-products saved my life," he says.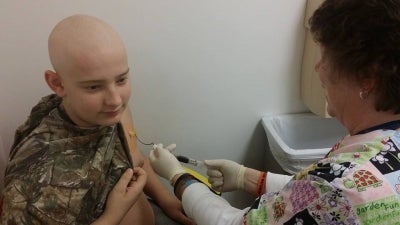 Hooten suspected that others would be just as surprised to learn about all the products made from oil and gas by-products; it inspired his agriscience fair project. The Stillwater FFA Chapter president won several awards, including a first-place win in the power, structural and technical systems category at the Oklahoma FFA Agriscience Fair contest and first place at the National FFA Convention & Expo.
"It was a huge accomplishment for me and really cool to know that all of the hard work really paid off," he says.
The wins – and positive feedback from his agriscience teachers, Robbie Branscum, Tanner Nipper and Bailey Kliewer – inspired Hooten to continue pursuing his interests.
Award-Winning Research
Hooten used the research from his agriscience fair project for his supervised agricultural experience (SAE) and as the basis for exploring precision agriculture.<