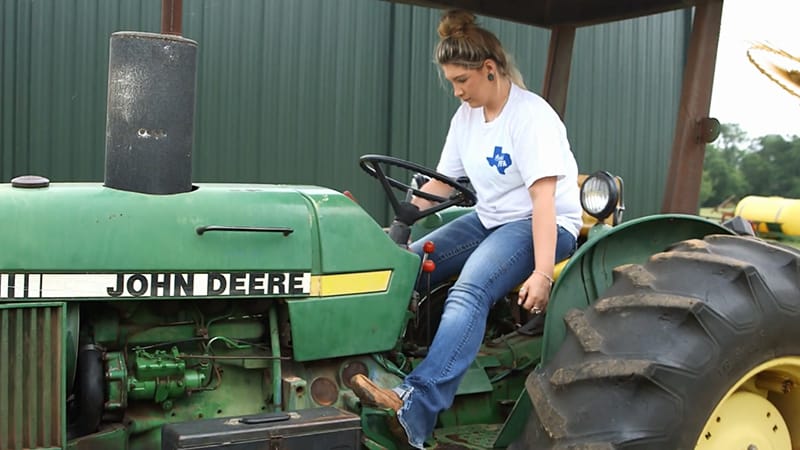 Start or expand your Supervised Agricultural Experience (SAE) with an SAE Grant.
Do you need financial assistance to help start or expand your SAE? A limited number of grants of $1,000 each are available to current FFA members each year. FFA membership must be current, applicants must be in grades 7-12 and must demonstrate financial need. The online application process opens October and closes at 8:00 p.m. EST on Nov 15. The application selection process is highly competitive with many more applicants than available grants so submit early and do your best work. Grant recipients are announced in mid-December.
COMPLETING YOUR APPLICATION
SAE Grants are awarded primarily based on financial need.
Grant applications are evaluated by the SAE Grant Committee and are awarded primarily on demonstrated financial need. Please Note: The advisor's statement is crucially important in establishing the financial need and eligibility of the applicant.
Carefully select which SAE grant(s) to apply for by carefully reading the grant description.
Each grant sponsor has specified the type of SAEs that qualify for their grant. Read the descriptions in the application and apply only for the grant(s) for which your SAE will qualify. There is at least on grant for every SAE that fits in an Agriculture Food and Natural Resources (AFNR) Pathway.
When applying for a grant, select the career pathway which best fits your SAE.
To qualify as an SAE your project must be agricultural and must fit in at least one Agriculture Food and Natural Resources (AFNR) Pathway. Many SAEs can be categorized in multiple pathways and some are hard to define. Simply choose the AFNR pathway that best fits the majority of your SAE plan.
Mid-Year Report.
All grant recipients are required to submit a mid-year progress report by June 30 detailing the use of the grant funds.