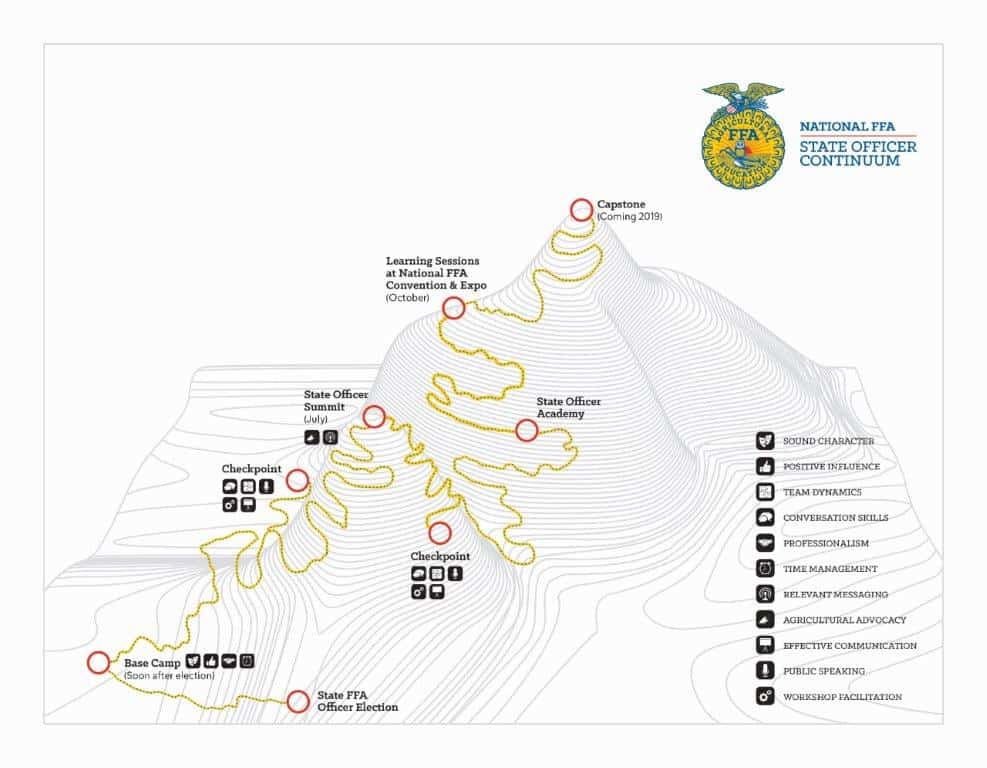 Following election, state officers embark on a journey of growth, leadership and service directed through 11 key areas of focus. While each state's journey features customized variations, the National FFA Organization supports states and their officers through a blended learning model that includes face-to-face training experiences, digital and print resources, and online education through the State Officer Academy—all of this to guide in the development of world-ready leaders.
Learn more about a state officer's journey.
Base Camp is a standard three-day experience for all state FFA officers, ideally hosted within 30 days of officer election. Focus areas addressed in a blended format include sound character, positive influence, professionalism and time management. Additionally, this experience will enroll students into the entire State Officer Leadership Continuum and the State Officer Academy learning management system.