In 2018, during her senior year at St. Marys Memorial High School in Ohio, Laura Wilker came up with the idea to ship five-gallon plastic buckets filled with food and toiletries to active duty military. It was part of an FFA project called Operation Pail Mail, and it sent buckets to soldiers stationed at bases in Afghanistan, Iraq and other far-flung destinations.
"Going into it, I wasn't even sure that the buckets would even reach their destination," Wilker recalls. "It's been pretty awesome to get so much great feedback from the soldiers and see how the project has grown."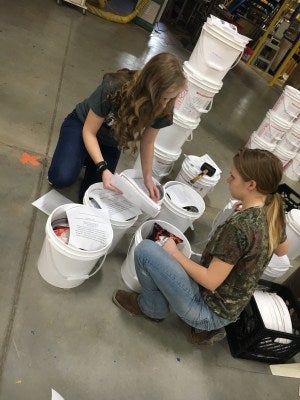 Wilker is now a sophomore at the University of Dayton, but FFA members at her high school have continued Operation Pail Mail.
Agriculture teacher and FFA advisor Lucy Bambauer requires all of her FFA