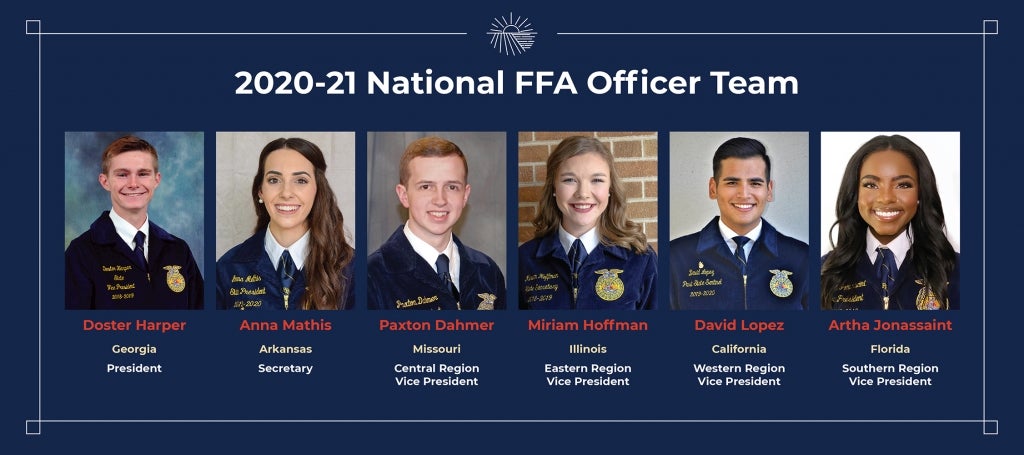 Students from Arkansas, California, Florida, Georgia, Illinois and Missouri were elected by National FFA Delegates today to serve as 2020-21 National FFA Officers.
These members were selected from 38 candidates vying for the honor. Candidates take part in an extensive online interview process with the National FFA Officer Nominating Committee leading up to the selection. The new team was announced during the sixth general session of the 93rd National FFA Convention & Expo on Thursday, Oct. 29.
Doster Harper, an agriscience and environmental systems major at the University of Georgia, was elected national president.
Anna Mathis, an agricultural communication major at the University of Arkansas, was elected national secre