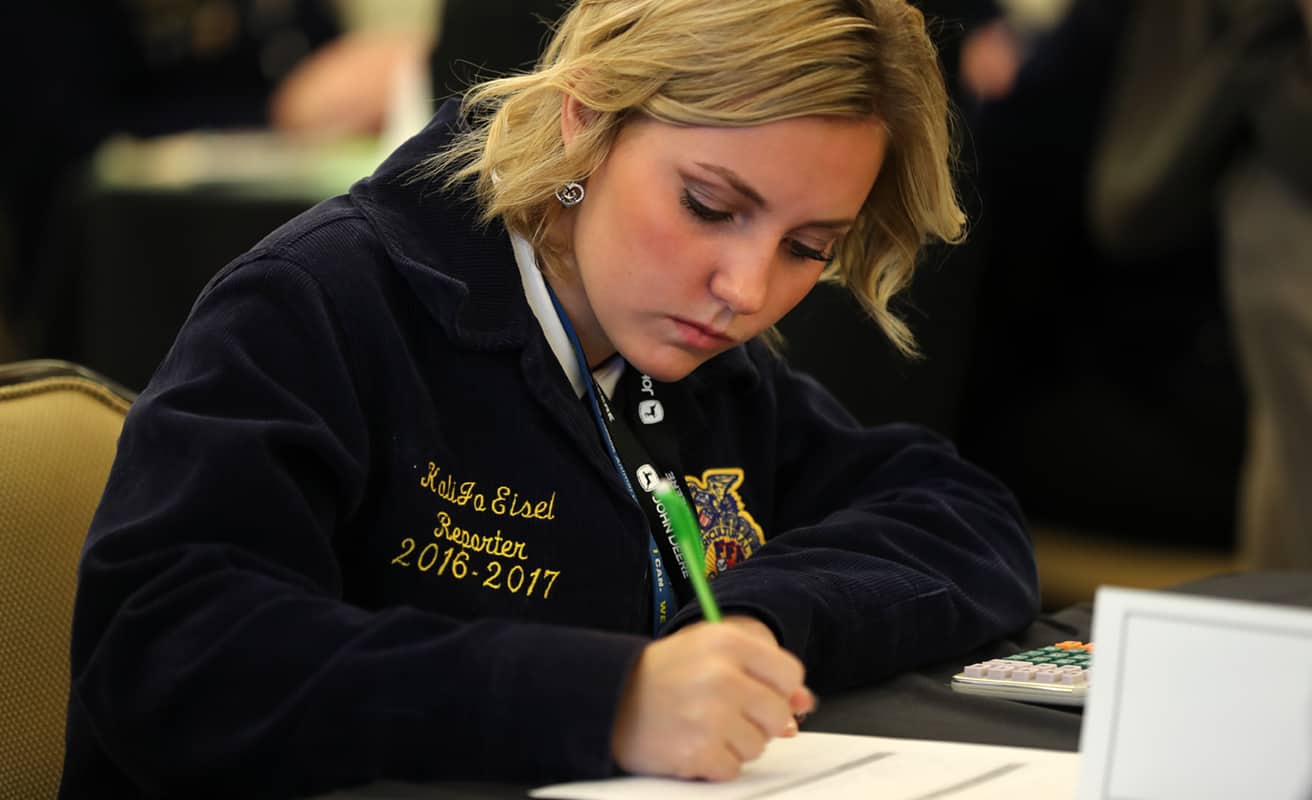 Dates:
App. Opens – Nov. 15, 2018 – 1 p.m.
App. Closes – Feb. 6, 2019 – 11:59 p.m.
Supplemental documents – Feb. 13, 2019 – 5 p.m.
About National FFA Scholarship Program
The National FFA Organization provides scholarships designed to fit the diversity of our applicants. Scholarships sponsored by businesses and individuals, through the National FFA Foundation, are awarded to support a wide variety of higher education plans and career goals.
The new scholarship platform provides a variety of benefits for the end user.  Students can create, edit and submit an application utilizing any web platform including a smart phone.  Uploading any required documents directly to their application and accepting an awarded scholarship; all on-line. FFA Advisors can easily validate a student's application with one click!
If you are not an FFA member, don't worry! FFA has scholarships for you as well. Check out all of the possibilities in the FFA Scholarship Catalog. One application; multiple opportunities!
Have questions about the application process?  Visit the Resources Page and review the extensive FAQ or email FFA@applyISTS.com.
Chevy Trucks – $1,000 Scholarship
Chevrolet and its dealers are proud of their long-standing relationship with the National FFA Organization. They have invested in more than six generations of farmers and agricultural professionals, providing educational assistance and community support to create new opportunities for the future. In 2016 Chevrolet announced their participation in the FFA scholarship program by offering 150 dealer-matched scholarships nationwide. In 2017 Chevy increased that total to 200 dealer-matched scholarships.
Chevy Trucks dealers pay $500, which is matched at 100 percent by Chevy Trucks Marketing for a $1,000 scholarship. The scholarships are then awarded by FFA to a student in an FFA chapter that is identified by a local participating Chevrolet dealer.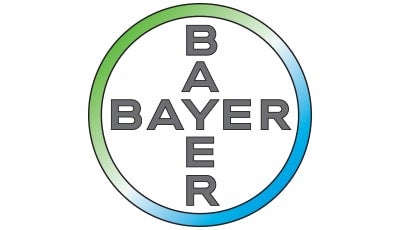 America's Farmers Grow Ag Leaders – $1,500 Scholarship
America's Farmers Grow Ag Leaders exists to make youth aware of the various career opportunities within the industry of agriculture by providing scholarships that help further their education. The Monsanto Fund, a philanthropic arm of Bayer, offers $1,500 scholarships to students pursuing a career in various sects of agriculture.
In order to apply for this scholarship, students must meet the below criteria:
Must be a high school senior (public, private or home-schooled) or enrolled in college full time (minimum of 12 credit hours).
Must be planning to pursue a degree in a qualifying area of study.
Must be planning to attend a vocational, 2-year or 4-year qualifying ag related study program after high school.
Must meet a minimum 2.5 GPA requirement.
Must obtain no less than two electronic endorsements from qualifying farmers who live or farm in an eligible county.
For more information, visit AmericasFarmers.com.
Ford – Built Ford Tough – $1,000 Scholarship
The Built Ford Tough scholarship program was the first FFA dealer program. Over the past 20 + years Ford Motor Company and it's dealers have awarded more than $11.8 million in scholarships to FFA members. Ford offers up to 500 dealer-matched scholarships with no maximum per dealer.
To be awarded a $1,000 Built Ford Tough scholarship, a member's chapter has to be chosen by a local dealer. Members apply online at FFA.org and once their application is approved by their advisor, the member receives a signature page to print. Members must take the signature page into their local sponsoring Ford dealer for a signature and dealer code. Members upload a copy into their scholarship application to complete eligibility. Don't have a participating dealer? You can still print your signature page and take it to any local Ford dealer for an endorsement for a chance to be awarded one of 5 Ford Corporate Scholarships.
AGCO – $1,000 Scholarship
AGCO will match a total of 100 dealer-sponsored scholarships/grants. Each dealer has the opportunity to sponsor a maximum of five each or of any combination totaling five of scholarships/grants. Dealers can offer more than five grants/scholarships at an additional cost.
A chapter is awarded $800 and $200 is awarded to the state. Only one grant is permitted from a dealer to any one chapter.
RAM Trucks – $1,000 Scholarship
The Ram Trucks brand maintains a 65-year-strong partnership with FFA based on the historic connection between traditional American farming and Ram. Ram Trucks recognizes agriculture as a key target market segment and audience for the brand and proudly continues to support FFA and its mission.
Ram will match a maximum of 92 total dealer scholarships with no cap per dealer. The dealer pays $500, which is matched at 100 percent for a total of $1,000. The dealer chooses which chapter(s) are eligible for their scholarships.
Find your local Ram Trucks dealer
John Deere – $2,000 Scholarship
FFA and John Deere have a more than 75 year strong relationship. By supporting the scholarship program, John Deere hopes to identify and help develop future Deere and/or dealership employees and the next generation of community leaders.
John Deere offers dealer-matched scholarships. Each Deere dealer is permitted to award up to five scholarships at a cost of $1,000 each. John Deere matches each donation at 100 percent for a $2,000 scholarship. Dealers select chapters by state, city, county, zip code or specific schools where the scholarship will be awarded. Students must be going into an ag-related major to be eligible for this scholarship.