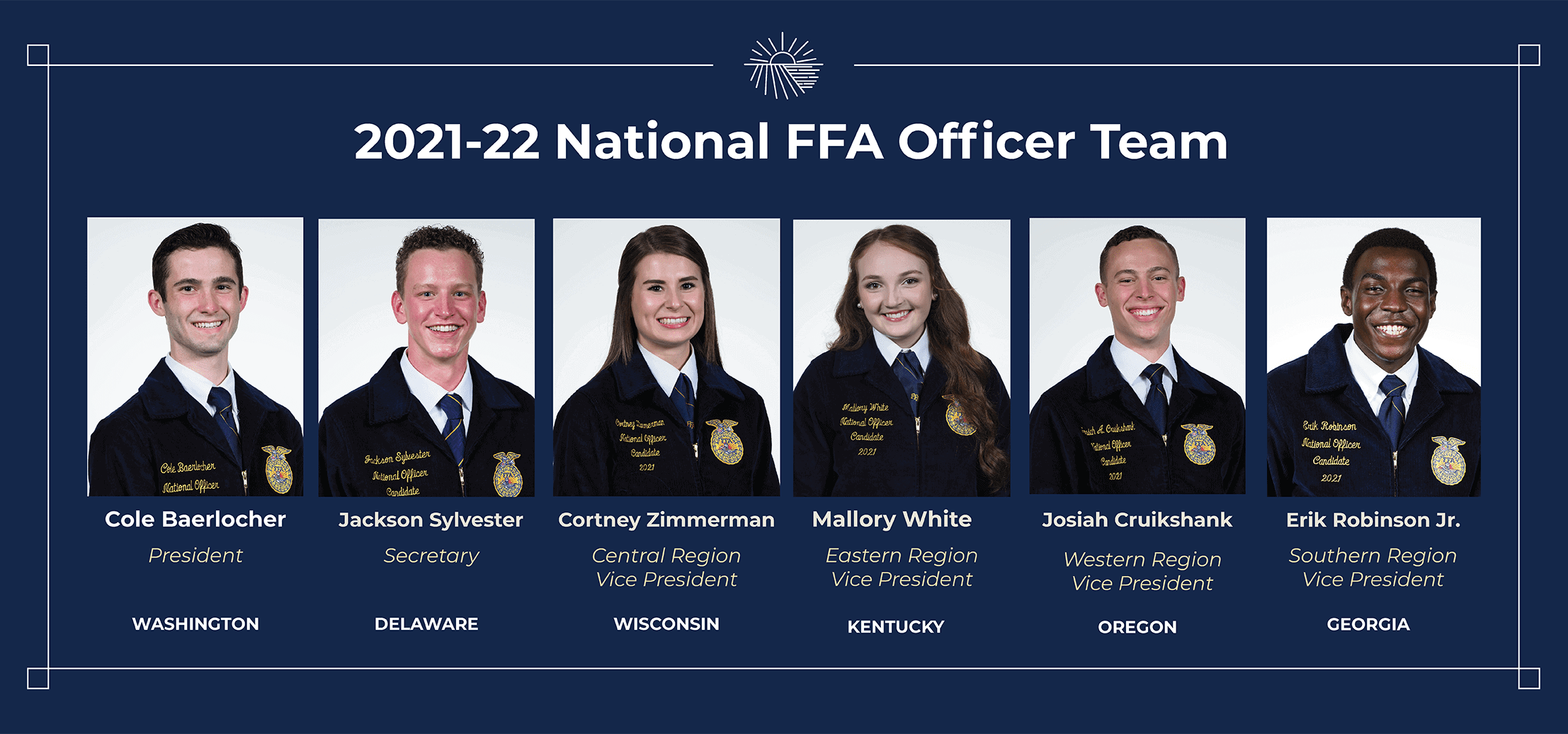 With more than 735,038 FFA members in 8,817 chapters in all 50 states, Puerto Rico and the U.S. Virgin Islands, the National FFA Organization has a strong presence as the largest student-led organization in the nation.
The National FFA Board of Directors and the National FFA Officer Team work together on matters of policy, long-range strategy and fiscal oversight of the organization. National FFA staff implements their recommendations.
FFA looks to its mission as it develops programs and creates opportunities for FFA members. National FFA staff is focused on engaging students, supporting advisors and telling the FFA story by growing leaders, building communities and strengthening agriculture.
2021-22 National FFA Officers