This year marks the 50th anniversary of women in FFA. From the moment women were first welcomed into the National FFA Organization in 1969, their enthusiastic membership has been instrumental in shaping the future of FFA – but it all started with a few groundbreaking leaders. Meet five women who paved the way for women in FFA.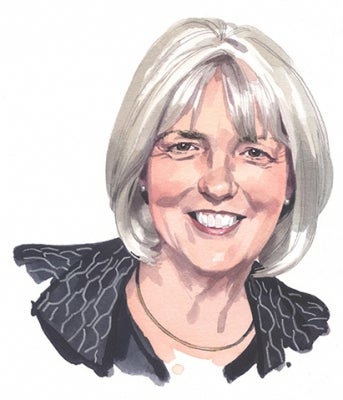 Anita Decker Wright
Growing up on a farm in upstate New York, Anita Decker Wright raised livestock, helped in the fields and learned how to repair farm equipment.
Wright joined local and state FFA chapters in high school but, at the time, women weren't allowed to join the National FFA Organization. She attended the National FFA Convention in 1969 when delegates voted to allow females into the national organization. The following year, Wright, a newly elected state officer, returned to the convention, where she was one of two
female delegates in attendance.
"I didn't realize what a big deal it was [to be one of the first two female delegates to attend the national convention] because girls had been involved at the local and district levels," Wright recalls.
Attending the national convention was exciting, but Wright made sure to follow all the rules so females would continue to be welcomed and respected within the organization. As an FFA member, she competed in livestock judging competitions, attended additional conventions and traveled to Europe to learn about the global importance of agriculture.
Looking back, Wright believes involvement with FFA helped her develop leadership, communication and teamwork skills that were instrumental in several of her achievements, including earning scholarships and serving as student government president during college.
"FFA opened a lot of doors for me," she says.
---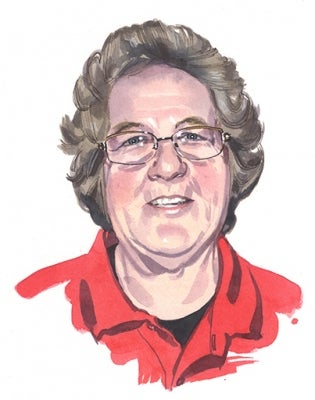 Cathie Malison
Although Cathie Macallister Malison was active in the FFA chapter a Northern Burlington County Regional High School in Columbus, N.J., she was never elected president. "Back then, the boys wouldn't vote for a girl," she recalls.
However, in 1971, while enrolled in Cook College at Rutgers University, she was elected president of the New Jersey FFA Association; Malison was the first woman to hold the title. One year later, she became the first woman to run for national office and, when she earned her American FFA Degree in 1973, she was among the first woman to earn that honor, too.
"I knew I was breaking barriers but, to me, it wasn't such a big issue," she recalls. "I was someone with an interest who could get the job done and like every other FFA youth, I wanted to become a leader."
Malison wasn't just a leader in FFA. She was also a leader in her career. She taught agricultural education, advised farmers as a county Extension agent and operated a garden center. When Malison moved to Idaho with her husband, John, in 1998, she used the leadership skills she developed in FFA to make connections, volunteering for fundraisers and serving on the board of a local sporting association.
"So many things have changed in the last 50 years, and it's nice to see how many women are involved and how many are national officers," she says.
---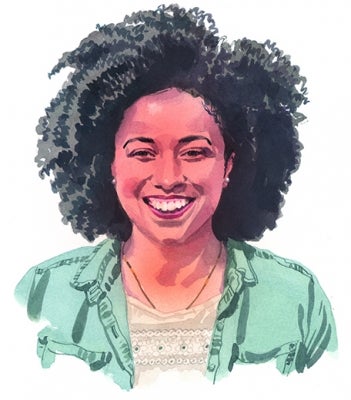 Breanna Holbert
As a high school freshman at Tokay High School in Lodi, Calif., Breanna Holbert admits to signing up for agricultural education to help boost her GPA. The self-described "ethnic girl from an urban area" never imagined that the class would change her life.
"FFA kept me anchored," she recalls. "I worked just as hard as the next person, and I felt like I belonged. It set my heart in motion to pursue leadership."
Holbert served as chapter officer, section officer and chapter president. In 2017, she became the first African-American woman to serve as the president of the National FFA Organization.
Though Holbert didn't consider herself "presidential" when she was elected
and worried that her skin color was more of a focus than her accomplishments, traveling across the United States to give speeches and meet other FFA members helped her realize the importance of representation.
Holbert recalls speaking to a classroom filled with African-American students at the Arabia Mountain FFA Chapter in Georgia. "One girl sat in the front row, crying. After the class, she came up to me and said, 'You give so much hope to girls like me.' It made me realize that other African-American girls are going to follow in my footsteps, and I feel so proud of that," she says.
---