Thank you for believing in the future of agriculture.
FFA values your generosity and we operate in accordance with the Donor Bill of Rights**.
Platinum Sponsors
$1,000,000+
Gold Sponsors
$500,000 – $999,999
Silver Sponsors
$250,000 – $499,999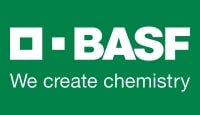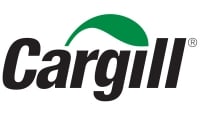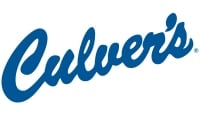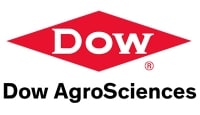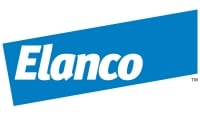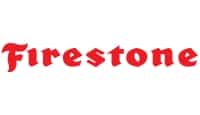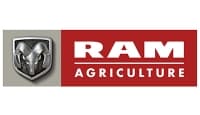 Five Star
$100,000 – $249,999
AgCareers.com
AGCO Corporation
Bayer
BNSF Railway Foundation
Bunge North America
Caterpillar Inc.
Domino's Pizza LLC
Farm Credit
Land O'Lakes Foundation, Purina Animal Nutrition LLC and WinField United
Lincoln Electric Company/The James F Lincoln Arc Welding Foundation
Meredith Corporation
Rabo AgriFinance
Smithfield Foods, Inc.
Toyota Motor North America
Valent U.S.A. LLC
Four Star
$50,000 – $99,999
American Farm Bureau Federation
Beck's Hybrids
Blue Buffalo Company
Carhartt Inc.
Crop Production Services
Express Services, Inc.
FMC Corporation, Agricultural Solutions
Growth Energy
Ice Miller LLP
Indiana Soybean Alliance & Corn Marketing Council
Kerry Taste and Nutrition
Kubota Tractor Corporation
Mahindra USA Tractors
Sealed Air Corporation
Southern States Cooperative Inc.
STIHL Inc.
TransCanada
Tyson Foods, Inc.
U.S. Army
U.S. Poultry & Egg Association
Wilbur-Ellis Company
Wrangler
Yamaha Motor Corporation USA
WIX Filters
Three Star
$25,000 – $49,999
Agricultural Experience Tracker (AET)
American Egg Board
American Veterinary Medical Association
Arysta LifeScience North America Corporation
Ball Horticultural Company
Bekaert Corporation
CITGO Petroleum Corporation
The Context Network
Ducks Unlimited
Farmers Mutual Hail Insurance Company of Iowa
Franklin P. and Arthur W. Perdue Foundation
Google
Growing America's Farmers, Inc.
Helena Chemical Company
Hormel Foods Corporation
Indiana Farm Bureau and Farm Bureau Insurance
LAB-AIDS
LaCrosse Footwear Inc.
Nationwide Foundation
Pilgrim's Pride Corporation
PNC Bank
Portacool, LLC
Stanley Black & Decker , Inc.
Tulsa Welding School
Wahl Clipper Corporation
Two Star
$10,000 – $24,999
ACH Seeds
AGCO Finance
AgReliant Genetics
AgriVision Equipment Group
AgroFresh
Allflex USA Inc.
American Welding Society
Arctic Cat
Association of Equipment Manufacturers
Bader Rutter and Associates Inc.
Briggs and Stratton Corporation
California FFA Foundation
Carry-On Trailer
California Certified Organic Farmers
CEV Multimedia
City Barbeque
Claas of America Inc.
Cobb-Vantress, Incorporated
CTB, Inc.
Dairy Farmers of America Inc.
Dean Foods Company
Family Farm & Home, Inc.
Farmer's Pantry
Fastenal
Fastline Media Group
Fieldale Farms Corporation
Fifth Third Bank of Central Indiana
Franklin P. and Arthur W. Perdue Foundation, Inc.
Huntington University
Hurst Farm Supply
Jerome Foundation
Kansas FFA Foundation
Kuhn North America
LA-CO Markal
MetLife Foundation
NAPA AUTO PARTS
Nasco Division-Nasco International Inc.
National Crop Insurance Services
Newly Weds Foods, Inc.
Nufarm Americas
OsbornBarr
Paradise Tomato Kitchens
Provimi North America, Inc.
Rose Acre Farms Inc.
Rural King Supply
The Save Mart Companies
Seneca Foods Corporation
Southern Crop Production Association
Spartan College of Aeronautics and Technology
Standlee Premium Western Forage
Successful Farming
Tarter Farm & Ranch Equipment
The Toro Company
Universal Technical Institute
UPS
USDA Natural Resources Conservation Service
A.M. Bickley Chemical
Select Sires, Inc
Ag Valley Cooperative, N/S
Agri-Service
Alexander Ford
Alexander Motors
American Beekeeping Federation
American Floral Endowment
American Honda Motor Co., Inc.
American Society of Horticultural Science
American Technical Publishers
Ancira Eagle Pass Ram
Anderson Ford-Texas
The Andersons, Inc.
Andis Company Foundation
Animal Health International, Inc.
Arends & Sons Inc.
Arrow Ford
Association of American Vet Medical Colleges
B & G Equipment
Bader & Sons Co.
Bader & Sons Co.
Ballweg Chevrolet Buick
Barber-Dyson Ford
Barnes Baker Automotive Group
Bartow Ford Co.
Baum Chevrolet Buick
Beartooth Ford – Columbus
Beckman Ford
Bell Ford
Benny Boyd Gonzales
Bernard's Chrysler Dodge Jeep Ram
Berne Apparel
Big Boy's Toys LLC
Bill Fick Ford
Bill Grant Ford
Bill Jarrett Ford, Inc.
Bill Knight Ford
Bill Knight Ford of Stillwater
Birdsong Peanuts
Blain's Farm & Fleet
Blesch Brothers Equipment Co., Inc.
Blue and Gold Sausage
Blue Springs Ford
Bluebonnet Motors Inc.
Bob Poynter GM
Bob Price Chevrolet Buick GMC
Bob Tomes Ford
Bockting Equipment
Bodensteiner Implement Company
Bowden Ford Company
Brad Deery Motors, Inc.
Brandt Consolidated
Brandt Consolidated Inc.
Brasher Motor Co.
Breeden Dodge Chrysler Jeep
Buckeye Ford
Bundy Brothers & Sons, Inc.
Buster Miles Ford
CAERT, Inc.
Cal-Maine Foods, Inc
Campbell Tractor Co.
CareerSafe Online
Carolina Biological Supply Company
Carolina Chrysler Jeep Dodge Ram
Carroll Halliday Inc.
Central Ford, Inc.
Central Sales, Inc.
Central Valley Ag
Champion Chevrolet
Champion Chevrolet of Fowlerville
Champion Ford – Owensboro
Channellock
Charleston Orwig
Charlie Obaugh Chevrolet
Chuck Brown Ford
Clabber Girl Corporation
Clark Ford
Clarksville Seed
Classic Lawton Chevrolet
Coastal Pet Products
Cole Ford Sales Inc.
College Station Ford Lincoln
The Columbus Foundatiuon
Community Foundation of Tampa Bay
Conroy Motor Corp.
Consolidated Grain and Barge Co.
Continental Kennel Club
Cook County Ford Inc.
Cooperative Credit Company
Cornell University
Corning Ford
Covolo Auto – Farm Service
Cox Motor Co., Inc.
Crop Production Services-Greenville
Crop Rite Luther LLC
Cummins Ford Lincoln, Inc
Dale Howard Auto Center
Dan & Barb Rasmussen Seeds
Dan Cummins Chevrolet
Darling Ingredients Inc.
Data Group Management
The Dayton Foundation
Deacero
Dempewolf Ford
Desoto Ford
Diuble Equipment Inc.
DLL
Doherty Ford
Don Chalmers Ford
Don Meyer Ford
Donate Well
Donohoo Chevrolet
Dunn Ford Company
Durango Motor Company
East Coast Equipment
Ed Payne Motors
Eddie Gilstrap Motors Inc.
The Educational Foundation of Alpha Gamma Rho
Eihusen Foundation
Elkhart Fertilizer Service
Enterprise Holdings
Equipment and Engine Training Council
Everglades Farm EquipmentCo., Inc.
Evergreen Implement, Inc.
Exmark Manufacturing Co., Inc.
Faegre Baker Daniels, LLP
Fair Oaks Farms
FamilyFarms Charities
Farm Depot
Farm King Supply
Farmers Pantry
FBSciences
Fish & Still Equipment
Fish and Still Equipment
Fish and Still Equipment
Fish and Still Equipment
Fish and Still Equipment
Five Points Implement Co., Inc.
Five Star Ford Lincoln
Fleishman
Foods Resources Bank
Foundation for the Preservation of Honey Bees, Inc.
Frontier Ag & Turf
G & M Implement, Inc.
Gabriel/ Jordan Ford
Gallagher Ford
Gilbert Chevrolet
Gilbert Ford
Good Don Great
Gooseneck Implement
Gordie Boucher Ford Lincoln Mercury
Graff Chevrolet
Grainco FS
Greenmark Equipment
Gullo Ford of Conroe
Gusweiler GM Center
H. Manning Company
Haag Ford
Hagerstown Ford
Harchel Road Motors
Harlan Ford
Harper Motors
Harrison Ford Inc
Hastings Ford Lincoln
HD Hudson Manufacturing Company( Earl R. Sorenson Memorial)
Helena Chemiacal Company-Standish
Helfman Ford
Hellman Motors
Henson Ford
Henson Motor Company Inc
Heritage Tractor, Inc.
Herlong Chevrolet Buick
Hiawatha Implement
Hill Country Ford
Hoard's Dairymen (W.D. Hoard and Sons Company)
Hoffpauir Ford
Holm Automotive Center Inc
Holt Ag Solutions
Holt of California
Horne Freedom Ford – AZ
Howell Motors, Inc.
Indiana Pork Producers
Inskeep Ford
Iowa Interstate Railroad, Ltd.
Ivey Motor Company, Inc.
J.C. Carey Motors
Jack Kissee Ford
Jarrett Gordon Ford Winter Haven
Jarrett Scott Ford
Java Farm Supply
JBS United
Jess Ford of Pullman
Jim Bass Ford
Jimmy Michel Motors Inc.
Johnson Brothers Ford
Jones Chevrolet Buick
K & J Chevrolet
Ken Ware Chevrolet
Kenly Ford
Kent Nutrition Group Inc.
Kightlinger Motors Inc.
Kikkoman Foods, Inc.
King Ranch Inc.
Kinsel Ford Pleasanton
Kinsel Ford Three Rivers
Krone North America
Labrum Ford, Inc.
Lafayette Ford
Lang Diesel, Inc.
Lasseter Implement Co.
Lasseter Tractor Co.
Lawrence Hall Ford
Lawson Implement
Legacy Farm and Lawn
Legacy Farmers Cooperative
Legacy Ford Lincoln
Legacy Ford Lincoln, Inc.
Long McArthur Ford
Martin Chrysler LLC
Massac County FFA Alumni
McCarthy Chevy Buick GMC
McFarland Ford Sales, Inc
McFarlane Mfg. Co. Inc.
McKay Ford
McKinsey Ford
McLane Ford Of Fredericksburg
McRee Ford
Meade Tractor
Merck Foundation
Middlekauff Ford Lincoln
Middletown Tractor Sales
Midwest Machinery Co.
Mike Molstead Motors
Mills Fleet Farm
Morton Buildings
Murray Ford of Starke
National Association of Ag Educators NAAE
National Association of Landscape Professionals Foundation
National Bison Association
National FFA Alumni Association
National Mastitis Council
National Wild Turkey Federation
Neely Foundation
Nelson Tractor Co.
Northern Indiana Community Foundation, Inc.
Trouw Nutrition
Ohio FFA Foundation
Ongstad Seed
O'Reilly Auto Parts
Organic Valley – CROPP Cooperative
Overdrive LLC Archie Cochrane Motors
Parker-Hannifin Foundation
Penton Agriculture
Pepsi-Cola Bottling of Eastern Oregon
Performance Ford
Performance Motors, Inc
Petersen CDJR
PHFFOUNDATION
Plains Equipment Group
Plaza Ford Inc.
Poage Chevy-Buick
Port Lavaca Ford
Primanti Brothers
Protect the Harvest
Purdue University-College of Agriculture
Quality Motors, Inc.
Quincy Tractor LLC DBA Brookfield Tractor
Quinn Company
Raabe Motor Sales, Inc.
Ray Lee Equipment Company
Ray Skillman Performance Ford
Red Barn Media Group
Red Oak Chrysler, Inc.
Regier Equipment Co. Inc.
REI Real Estate Services
Ricart Ford
Richardson Bros. Chevrolet Inc
Rick Ball Ford Lincoln- Sedalia
Rick Honeyman Ford
Riesterer & Schnell
Riverton Elko
Rogers Ford c/o Hancock Group Attn: Claire Nelson
Sahara Motors
Sam Wampler Freedom Ford Inc.
San Joaquin County Citizens Land Alliance
Sawicki Motor Sales
Schmidt Machine Company
Schmitt Farm Seed Division LLC
Scott Implement
Seth Wadley Ford Lincoln
Shepherd's Chevrolet Buick GMC
Shepherds Chevrolet, Inc.
Sinclair Tractor
Sparr Building & Farm Supply
Spider Webb Farm Implements, Inc.
Spike Dykes Ford
State Auto
Statewide Ford Lincoln
Stew Hansen Dodge
Stotz Equipment
Stuteville Chevrolet
Sugarloaf Ford Lincoln
Sykora Family Ford
Tapper Ford
TeeJet Technologies
The Mosaic Company
The Parks Companies
Theisen's Home-Farm-Auto
Tim Castellaw CDJR
Tipton Ford Inc.
Tishomingo Chevrolet
Tommie Vaughn Auto Country
Total Motors of LeMars
Tower Motor Company
Tractor Central, LLC
Traders Point Creamery
Traditions Chevrolet
Tri County Equipment
Tri County Equipment
Tri-County Ford Texas
TriGreen Equipment
Tri-State Ford
Tubbs & Sons Ford Sales Inc.
Twin Motors Ford, Inc.
University of Nebraska
USDA Risk Management Agency
Van Horn Truck Center
Vance Ford Lincoln
Van's Implement
Vision Ag
W.S. Ag Center
Weeks Chevrolet GMC Buick
Wendel Motor Company
West Carolina Tel.
West Central Equipment
West Central FS, Inc.
Wichita Falls Ford Lincoln
Wilbur Ellis – Sparta/ Grant
Wilbur-Ellis /Feed Division
Wilmes Ford Lincoln
Wm. Nobbe & Co., Inc.
Wright Implement
XIT Chrysler Dodge Jeep Ram
XIT Ford
Ziegler, Inc.
We sincerely apologize for any errors or omissions in the donor honor roll listings. Please notify us of any changes needed by calling 317-802-6060 or emailing foundation@ffa.org.
FFA values your generosity and we operate in accordance with the Donor Bill of Rights.
Donor Bill of Rights
The National FFA Foundation is proud to endorse the Donor Bill of Rights. We believe that all donors should have full confidence in the National FFA Foundation. Should a donor have a question or concern regarding the work of the National FFA Foundation, they may contact us at foundation@ffa.org or by calling 317-802-6060 or by mail at National FFA Foundation, 6060 FFA Drive, Indianapolis, IN 46268. View our Donor Privacy Policy.