As the 2017 Grand Champion in the Delo Tractor Restoration Competition, Corey Verstraeten can certainly attest to the old adage, "If at first you don't succeed, try again." After being named as a finalist in three previous competitions, Verstraeten finally won the top prize during his senior year in high school with a restored Oliver 1755.
Perhaps even more exciting, though, was the invitation Verstraeten received to appear on the television show, Jay Leno's Garage, in August. It proves the value of perseverance and the importance of never giving up.
---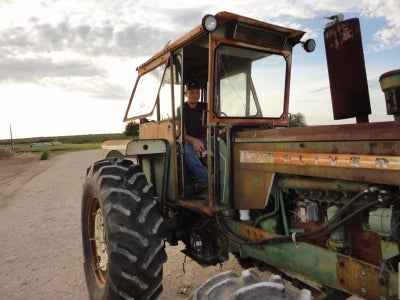 1972 Oliver 1755
A 2018 graduate of Southwest High School in San Antonio, Texas, where he was an active FFA member, Verstraeten chose a 1972 Oliver 1755 tractor with front-wheel assist as his senior-year restoration project. His tractor was ultimately selected as Grand Champion from among the 12 finalists in the competition sponsored by Chevron Products Company, a division of Chevron U.S.A., Inc.
---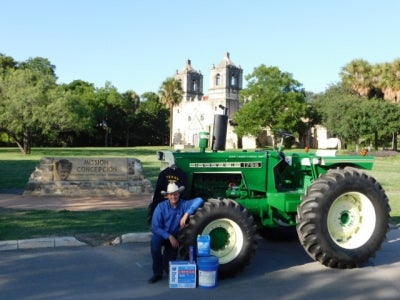 Third Time's a Charm
Prior to winning the championship, Verstraeten was a finalist in 2016 with a 1971 Oliver 1855. He was also a finalist in 2013 and 2014 alongside his brother, Brett, following their restoration of a 1953 Allis-Chalmers Model G and a 1958 Oliver 880, respectively. Verstraeten was awarded a check for $10,000 for his most recent win.
---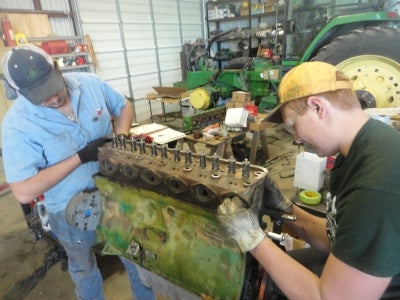 Engine Swap
"Since the original diesel engine in the 1755 had already been rebuilt, I decided to replace it with an engine that was stuck due to water damage," Verstraeten explains. "This gave me the new challenge of unlocking a frozen engine, since the pistons were glued to the sleeves with rust. Plus, it allowed the owner of the tractor to sell or use the good engine."
---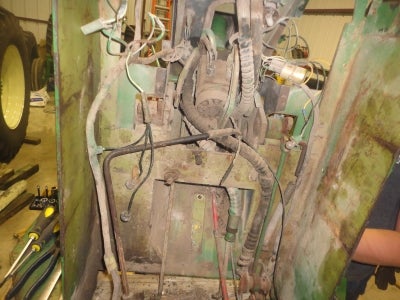 Get it in Gear
"The Oliver Model 1755 that won the contest is one of only 39 built with front-wheel assist, even though Oliver built hundreds of Model 1655 and 1855 tractors with front-wheel assist," Verstraeten relates. Hence, he had the additional job of restoring the gear system in the front axle.
---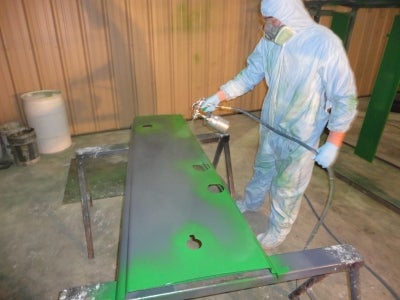 672 Hours Logged
"Because the tractor was originally equipped with a loader, I was really surprised that the sheet metal was in relatively good condition," Verstraeten adds. Still, he spent nearly five months working on his winning tractor, accumulating approximately 672 hours in the entire restoration process.
---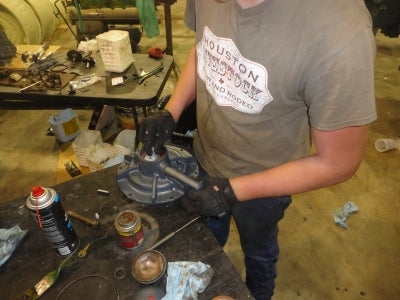 The Greatest Challenge
"I did have to replace a couple bearings in the transmission," Verstraeten admits. "But the greatest challenge was getting the hydraulic brakes to work properly after they had locked up. In fact, I went through three different brake valves before I got them to function correctly."
---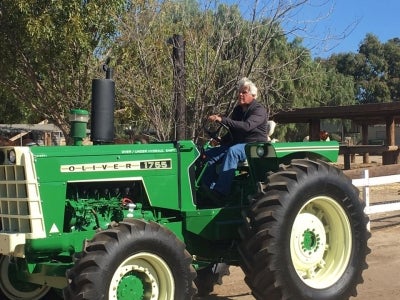 Jay Leno's Garage
As "icing on the cake" to his 2017 Grand Champion win, Verstraeten and his Oliver 1755 tractor appeared on the CNBC television show, Jay Leno's Garage. Production of that particular episode took place at a farm near Burbank, California.
As Verstraeten relates, "There are some people who are totally different in person than they appear on television. Jay Leno was not one of those people. He was every bit as friendly, humorous and personable as he appears on his shows." Following the shoot, Leno even invited everyone back to his garage for a private tour of his car collection.
---