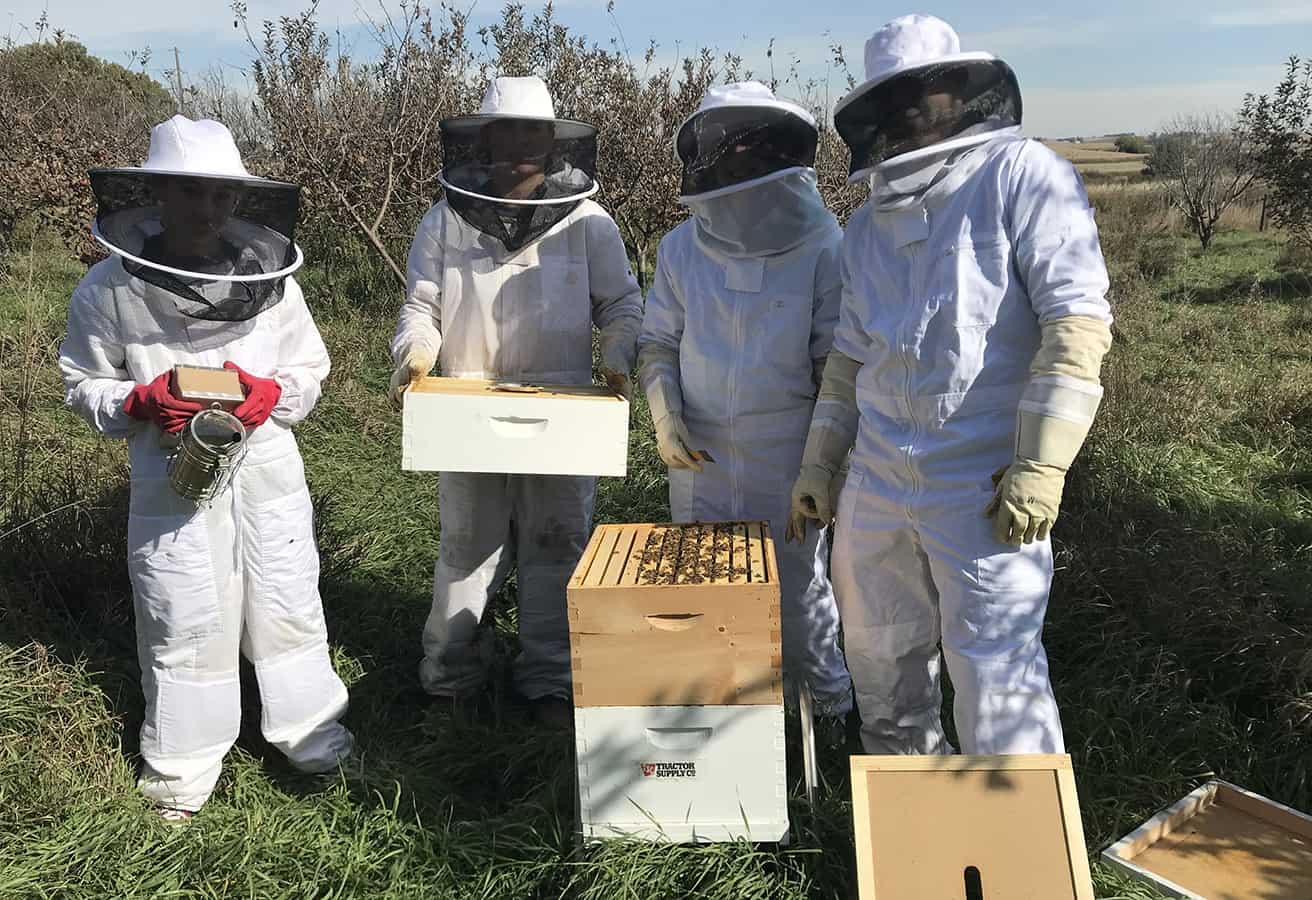 Grants for Growing (G4G) is a competitive grant program for middle and high school FFA chapters that are developing and improving project-based or experiential learning opportunities for students. FFA chapters may apply for up to $5,000 through the G4G program, sponsored by Tractor Supply Company (TSC).
Funding is provided by consumers who purchase an FFA paper emblem at TSC stores during checkout. Emblems can be purchased at any denomination.
Grants for Growing Program Overview
Grants for Growing provides funding to support one of three areas:
Grow Your Classroom — Funding can be used to support increasing students' classroom knowledge.
Grow Your FFA Chapter — Funding can be used to support the development or expansion of an FFA chapter and leadership opportunities.
Grow Your Ag Awareness — Funding can be used to support the development or expansion of an agricultural literacy event or campaign.
FFA chapters can develop projects in one of these areas. To learn more, read the Grants for Growing FAQ for Chapters.
National FFA is excited to offer more than half a million dollars to 152 chapters for the 2020 Grants for Growing Program.
Paper Emblem Sales: Feb. 17-28, 2021
Grant Application Opens: March 1, 2021
Grant Application Closes: May 15, 2021
Award Notification: Aug 2, 2021
How do  I apply?
To access the Grants for Growing application, you must have an FFA.org username and password.
If you are having issues signing in, email membership@FFA.org or call membership services, 888-332-2268, option 3.
If you are a school employee or community partner assisting with an application, you will need to create a nonmember account (learn how