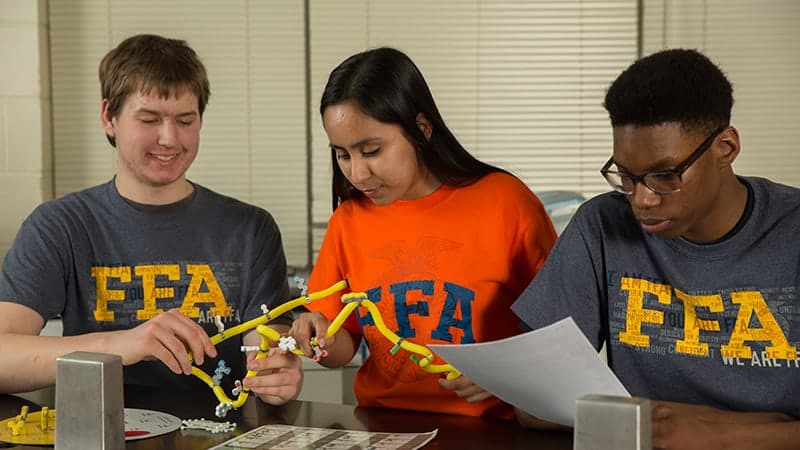 New for 2020, Career and Leadership Challenges are designed for the individual member to explore, create, and have fun while they compete using skills in the areas of agriculture, food, and natural resources. Challenges are not a replacement for Career and Leadership Development Events, but they will complement them. These challenges are designed to be student-led. Top entries will be publicly recognized, and throughout the challenges, members can win FFA swag.
Agricultural Advocacy and Literacy Challenges
The Agriculture Advocacy and Literacy Challenges offer students the chance to share their thoughts and views, educate others and showcase their creativity. This could be through a narrative, a persuasive talk or an educational resource on the specific topic. Learn and engage with the monthly blog and then respond during the following month. As the creator, the possibilities for you to advocate for agriculture on the featured topics below are endless.
Topics* and Due Dates:
October: Ag Literacy  – Submission due Nov. 15
November:  Poultry  – Submission due Dec. 15
December: Specialty Crop – Submission due Jan. 15
January: Agribusiness – Submission due Feb. 15
February: Career and Technical Education (CTE) Month – Submission due March 15
March: Alternative Energies – Submission due April 15
April: Garden Month – Submission due May 15
*Specific topic prompts will be released on the 15th of the prior month.